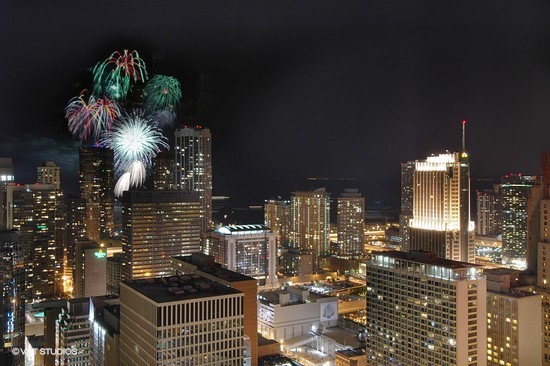 Cookouts, bonfires, hot weather, and, of course, fireworks. With the Fourth of July holiday rapidly approaching, that can only mean one thing – summer is officially in full swing. We've gathered up a collection of picturesque balconies, patios and decks ideal for watching fireworks with friends and family this weekend.
Here's a fun 4th of July fact: According to the U.S. Census Bureau, America imports over $190 million worth of fireworks each year, almost all from China. That's a ton of fireworks!
Check out these 5 outdoor spaces perfect for enjoying a Fourth of July celebration:
1. West Palm Beach, FL
With a view like this, even if you don't see fireworks, just watching the boats and the water would make this Florida location well worth it.
View the full virtual tour here.
2. New York, NY
You're bound to see some bursts of light in at least one direction from this rooftop in NYC. And, while you wait for the festivities to begin, you can always indulge in a fun game of chess!
View the full virtual tour here.
3. Marysville, WA
That view. Looking out over the water, chances are pretty good you'll find at least one dazzling display of lights to observe.
View the full virtual tour here.
4. Chicago, IL
Look at that skyline. This rooftop space in Chicago is a pretty ideal location if you're in the city looking for a good fireworks display, or several.
View the full virtual tour here.
5. Seattle, WA
This patio in Seattle is a great space to gather and mingle. Chances are pretty good you'll come across fireworks in the distance if you look closely enough.
View the full virtual tour here.
Whether you're spending America's Independence Day on a rooftop in the city of Chicago or a patio in Florida, we hope you have a chance to relax, celebrate, and enjoy your summer.
Follow us on Twitter for more luxury listings, real estate tips and inspiration. Be our friend on Facebook and explore our Pinterest boards.
Like this article? Share it!