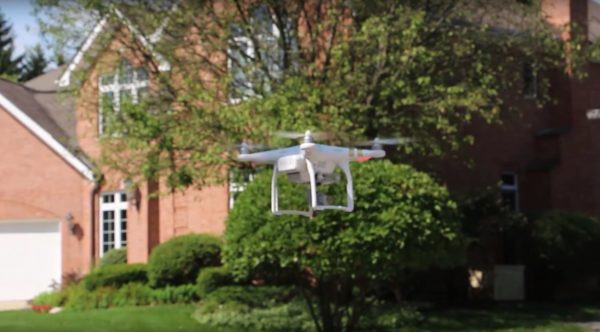 A new real estate marketing era takes off next week, when the Federal Aviation Administration officially implements new, relaxed regulations on how realtors and other marketers are able to use commercial drones.
Marketing real estate with aerial video and photography conveys a new and dramatic perspective for potential buyers. Drones capture unique high-altitude views of a property and its surroundings such as mountainsides, lake-, ocean-, and river-fronts, golf courses, parks, or shopping districts.
In the video below, you'll meet a real estate professional who's trying out professional drone photography for one of her listings. You'll also hear why it's imperative to use a professional drone pilot to capture the high-quality photography and video your listing deserves.
These new rules are about to make the drone certification process much easier. However, that doesn't necessarily mean you should run out and buy yourself a drone.
Here are 10 tips to consider before entering the "drone zone":
Know your strategy and how drones will help your business. Don't buy one because you want the latest shiny new toy. Consider how drones will complement your photography and marketing efforts, and whether you have the staff and resources to use drones effectively.
Commercial drones, on average, cost about 10 times more ($3,000) than what hobbyists use ($300).
Plus there's a learning curve. Crashes are common (especially in surprise wind gusts). It takes a good year behind the wheel before you're good at flying a drone. Until then, drone video may appear unsteady or feel like a jerky roller coaster ride.
You may be better off hiring a pro, if you don't have the time and money to invest in equipment and training.
You no longer need a pilot's license (a $10,000 to $20,000 education); instead you'll need a remote pilot certificate to fly a drone under the Small UAS Rule (Dubbed "Part 107" by the FAA). You will have to pass a Transportation Security Administration background check and get tested on your aeronautical knowledge at one of 689 FAA-approved testing centers (approximately $150 fee). Be aware of waiting list reports at some centers.
Follow local regulations. Learn which state and government entities are crafting drone rules, and get on their email lists. These rules could be in flux, so staying on top of them is a must.
Buy insurance. The FAA doesn't require it, but local municipalities may demand it. Plus businesses need the added liability protection in case of accidents.
Learn the rules, such as:

If flying within five miles of an FAA control tower, operators must notify the tower about a drone in flight (download the FAA app,"Know Before You Fly" for tower locations and notifications).
Know air space restrictions. For example, drones are not allowed near all major airports.
The drone must be within the operator's line of sight.

Learn to use video editing software to produce a beautiful video.
Be knowledgeable and prepared for video distribution. You'll be uploading your videos so they're live on all streaming sites, such as YouTube and Vimeo. Plus you'll be managing your multi-media content so drone photography and video are removed once the property is sold.
For more information on aerial drone photography and video, visit inman.com/2016/08/25/10-tips-before-entering-the-drone-zone/ and realtormag.realtor.org/technology/briefs/article/2016/08/eye-in-sky-smart-marketing-drones.