Imagine a 30-second ride up the elevator to the 62nd floor of the tallest residential building in the entire western hemisphere. You walk out of the elevator to 13-foot ceilings, 10×10 windows and views of Central Park, the Hudson River and George Washington Bridge. Your new four bed, four and a half bath condo in Midtown Manhattan is 1,400 feet in the sky and redefines the New York skyline.
That all sounds great, doesn't it? This kind of lifestyle comes at a $28.5 million cost, though. For those who can, get ready to live a life of luxury up in the clouds.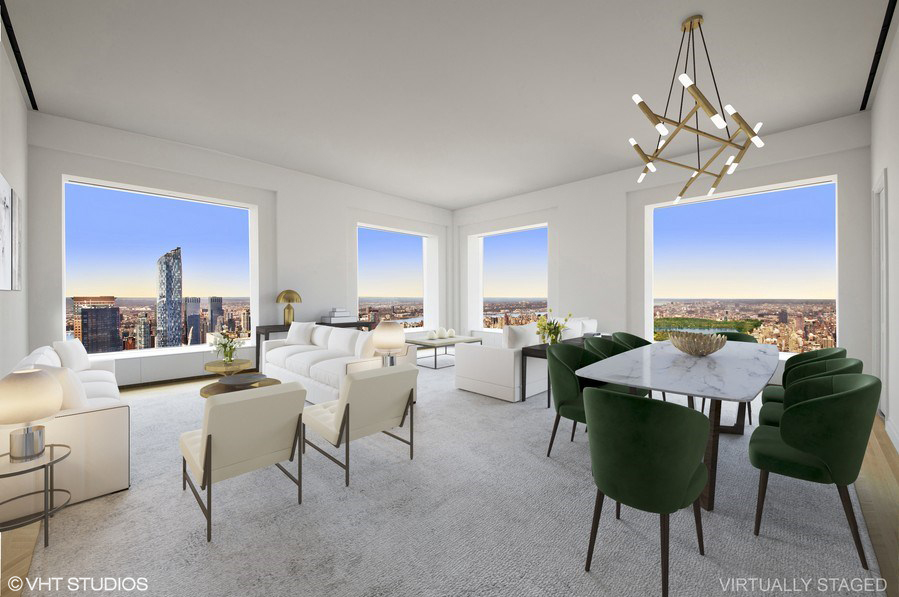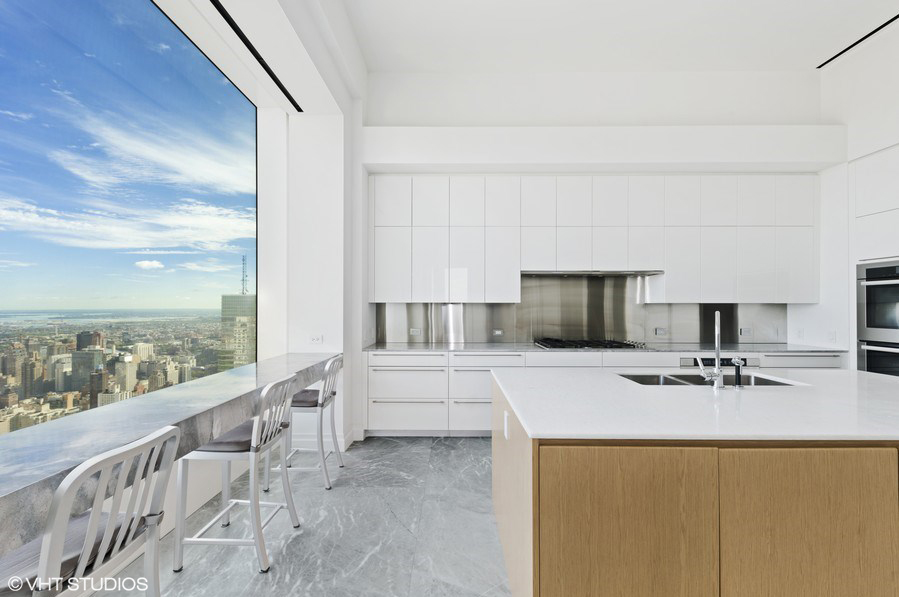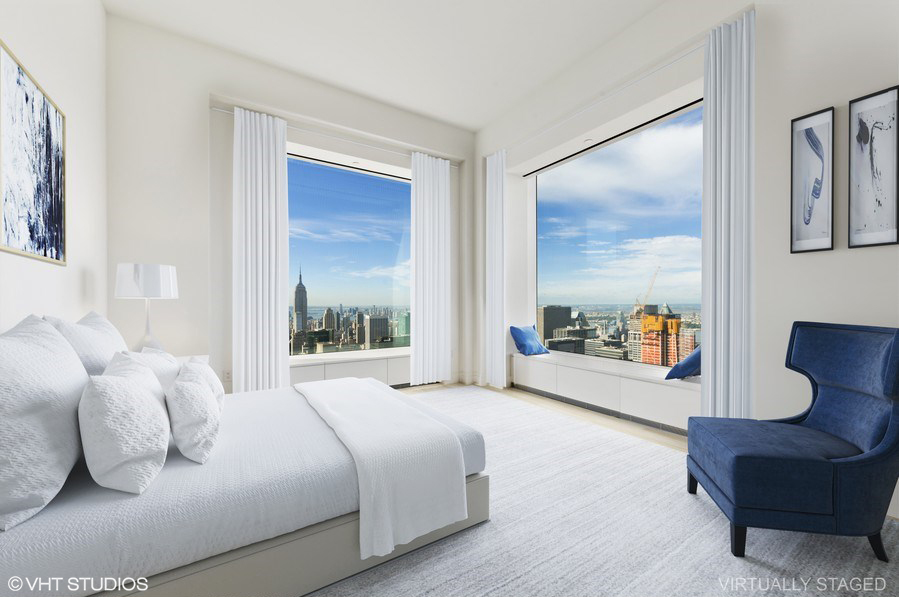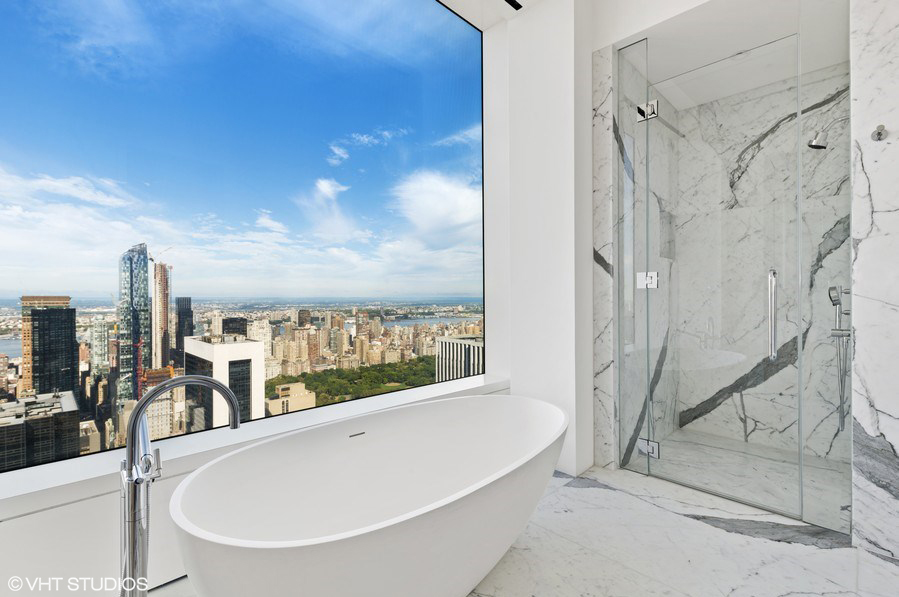 Listed by Michael Lorber of Douglas Elliman and photographed by VHT Studios photographer Brian Wittmuss. Click here for more.