VHT Studios Chairman and co-founder Brian Balduf was recently interviewed by The Bamberger Group, an expert real estate brokerage in New York City's Murray Hill neighborhood. They discussed the impact of virtual staging and digital photography on real estate marketing, business ethics for visual marketers, and what distinguishes professionals from amateurs in the age of digital media. The original article can be found on their blog, Bamberger Answers.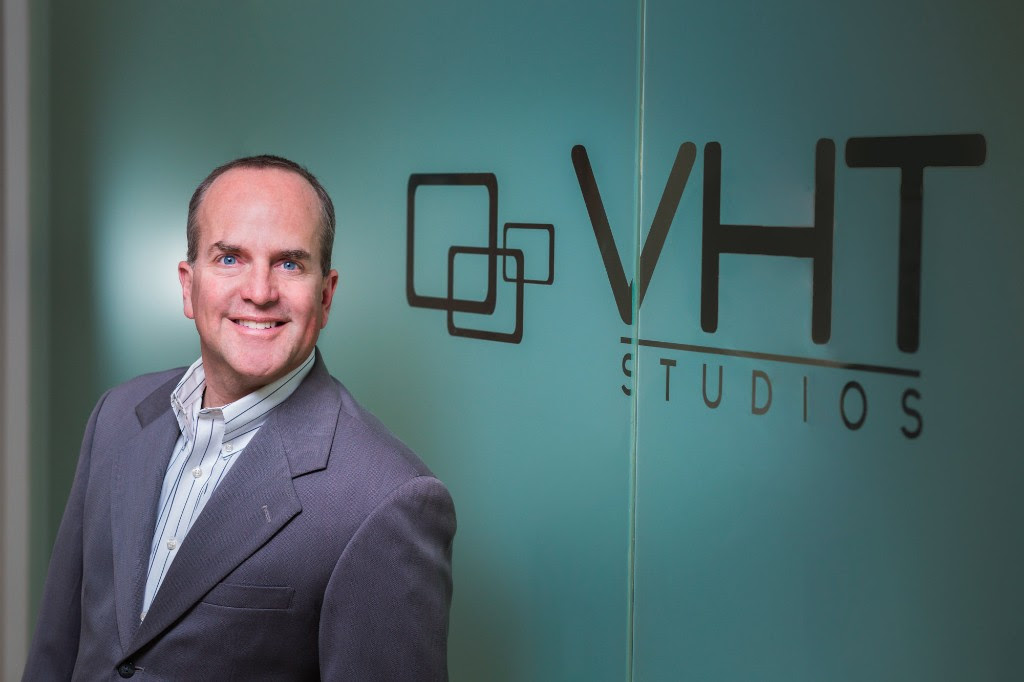 Brian Balduf, Chairman and co-founder of VHT Studios, is actively involved in the development of cutting-edge marketing services specially designed for the Real Estate Industry. With more than twenty years of sales and marketing experience in consumer and business-to-business services, Brian has been responsible for sales, content services, and product and business development of wireless and Internet related data for such companies as Rolling Stone Records, West Coast Video, and AT&T. Brian holds a Bachelor of Science degree in Marketing and Business Administration from the University of Illinois, as well as an MBA and Master's of Information Systems from Benedictine University. Brian is a frequent speaker at industry events and is a published writer on numerous marketing related topics.
[The Bamberger Group] VHT Studios offers a wide range of services: professional photography, aerial drone photography, interactive floor plans, photo editing services, and virtual staging. Where and when do they add value to a listing?
[Brian Balduf] We consider this basket of services "Visual Marketing." We're experts in presenting your property to attract the ideal buyer: the one who's going to see the most value in your property, move the quickest, and pay the most. And to your point, there are different technologies and services for different situations. But I think that high-quality professional photography is the foundation for all visual marketing, and real estate is a very visual sale. It's an emotional sale. Great photography has the power to affect, move, and motivate people. So I think that's where most people start, and that's obviously the core of our business as well. We tend to attract the top real estate and architectural photographers from around the country… a large majority of them call VHT Studios their home.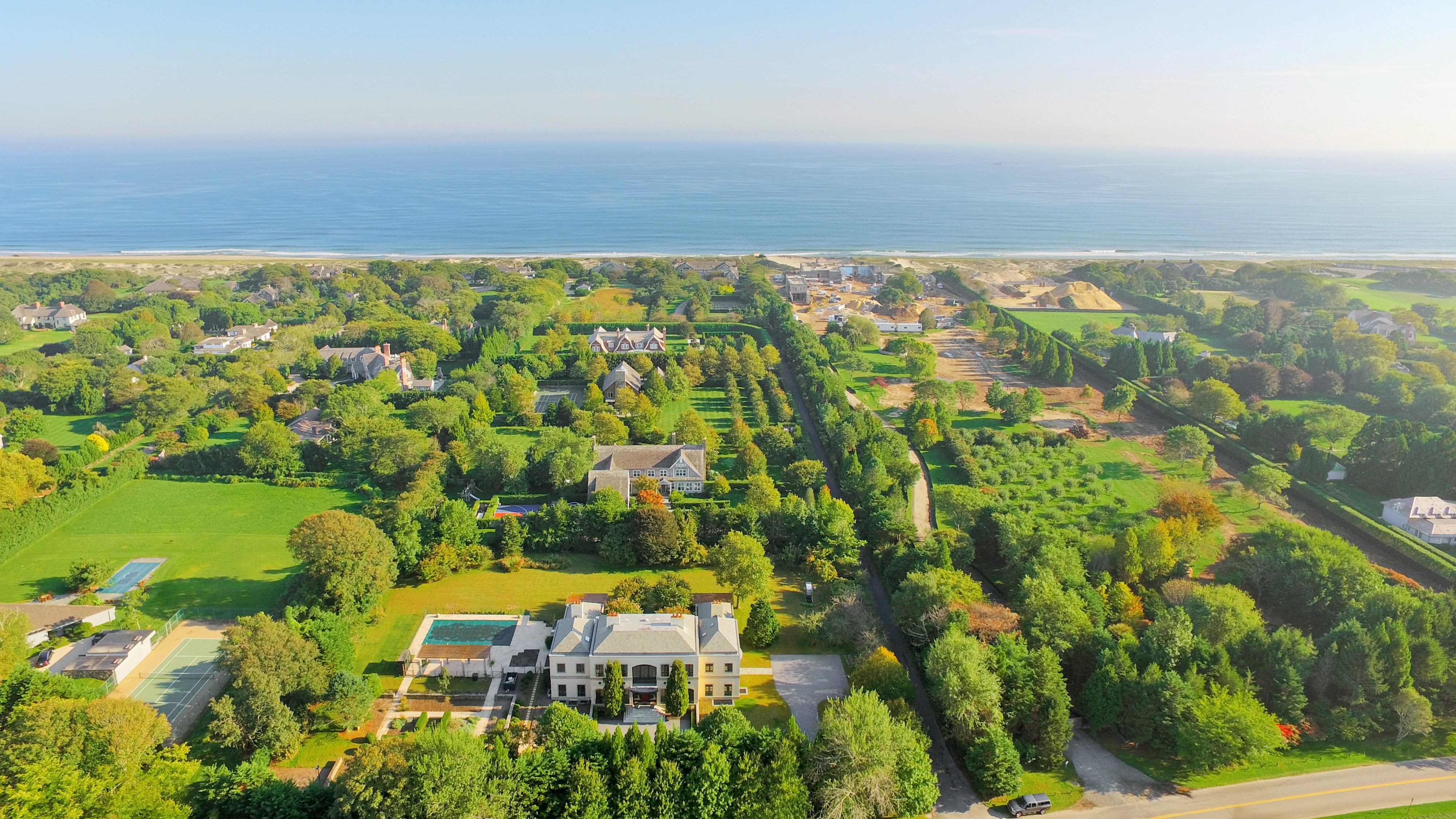 An aerial drone shot of a home in the Hamptons, provided by VHT Studios.
And I think part of the reason that photography is the foundation [of real estate marketing], beyond just the impact and impression it makes on the potential buyer, is the utility [it provides] to real estate professionals. They can use it in a variety of media: post cards and brochures, magazines and newspapers, social media and their business web site, television ads and digital billboards. It's usually the first step that top pros take when they get a listing– to contact the photographer, get the ball rolling.
From there on, the type of property [determines] what else is appropriate. Virtual staging is incredibly popular right now. Just in the last year or so we've seen it skyrocket as a way to present the possibilities and the potential of a property. Photographs are great at showing what it is today for the current owner, but virtual staging allows you to show the potential and possibilities [of the property] to a much wider audience of potential interested buyers.
[TBG] Looking to the future, do you envision virtual staging taking a place alongside conventional photography as the standard tool for real estate marketing?
[BB] I actually do. From the response we've seen from real estate professionals, and just thinking about the benefits in terms of presenting a property… buying a house is such a personal and subjective decision, the buyer is really looking to make a house into a home. You want to see what that property could look like with your style and taste and furnishings and decor. And virtual staging provides that ability. I think smart professionals will really adopt this as a way to reach a much wider audience and have a great impact and first impression on potential buyers.
[TBG] Sometimes virtual staging gets slipped in alongside "real" photographs of the listing, and there is no obvious disclaimer that the image has been virtually staged. Where do you draw the line here? Are you worried about confusing a potential buyer? What standards does VHT Studios employ to avoid misleading marketing?
[BB] I think that, as [virtual staging] becomes more popular, there's a greater awareness amongst agents and their clients– to the point where, in some areas, they expect it now. They know that what they see in the photographs may not be what they see when they show up [in person].
As far as VHT Studios and [our] standards, we do watermark every photograph and label it as virtually staged. They're tagged as virtually staged, so in the metadata we know it's virtually staged. And we also won't remove permanent items. So, a garbage can in the front yard– you can paint that out; a telephone pole in the front yard– if the photographer couldn't shoot around it, we're not going to remove it on the back end. We're not going to remove staircases and do things like that. It's really about decor, furnishings, and colors.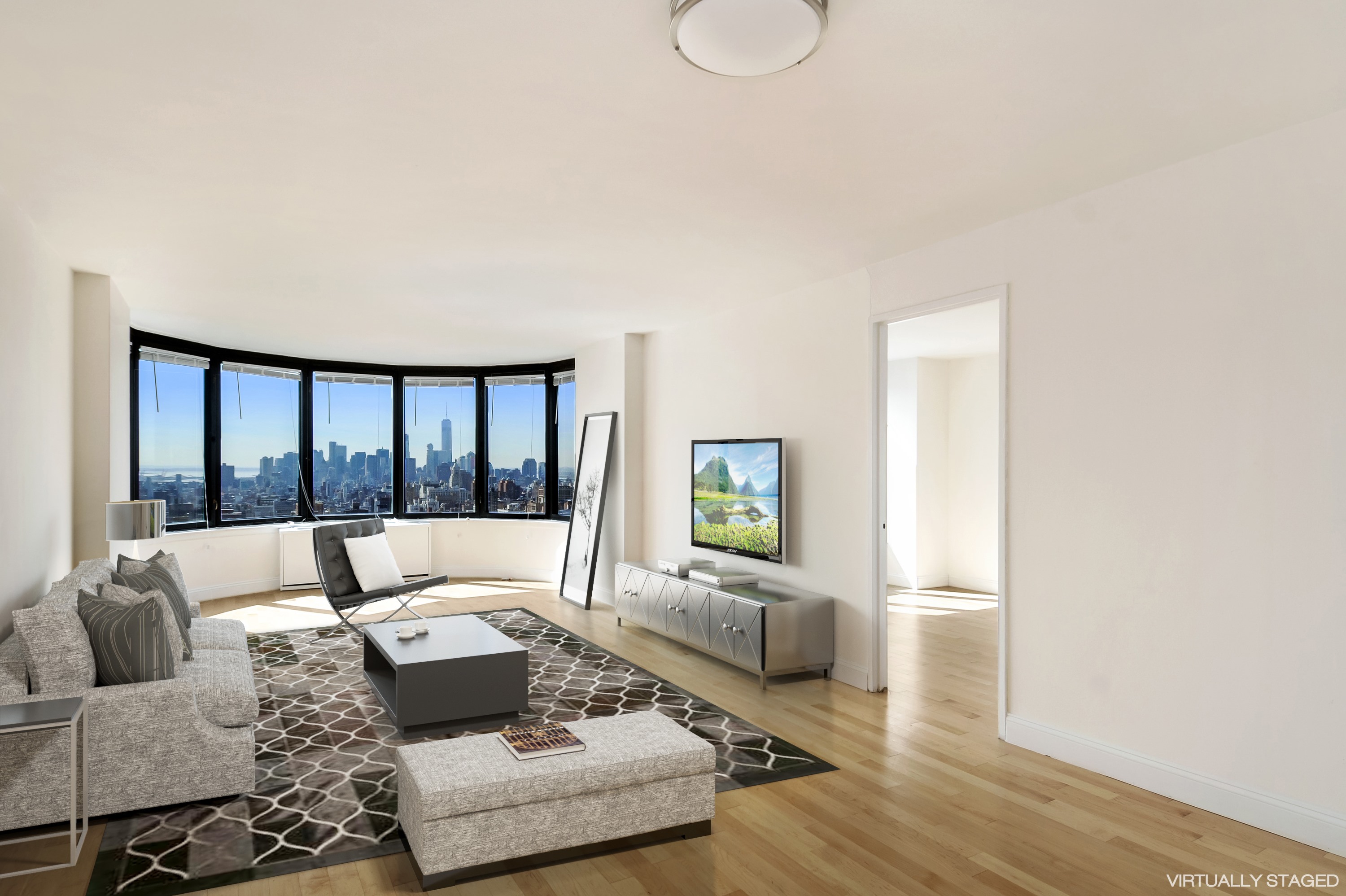 Virtual staging for a 1 bedroom condominium in Murray Hill. To learn more about the building, visit The Bamberger Group's building page for The Corinthian at 330 East 38th Street. Photography provided by VHT Studios. Take the full tour here.
Another practice that I've seen, that's becoming pretty popular, is agents printing out virtually staged photographs and leaving them in the room. So when someone visits, they can say "Oh yeah, that's what it looked like online." [They] get it. They're taken back to what it looked like [by seeing it] in print. Especially with agents who are doing multiple versions of rooms– we're seeing lots of agents doing multiple versions of a living room and bedroom. Either multiple styles– appealing to different types of audiences, [for example] Baby Boomers vs. Millennials– or different functional setups. For instance, the second room could be shown as an office, a nursery, a workout room, or a teenager's bedroom. You could show it as all four. And that's becoming very popular as well.
[TBG] For your interactive floor plans, you use "Certified Measuring Professionals" that come in to help draft the floor plans on a given listing. There are many different ways in which people differ on how to measure square footage. What practices does VHT Studios use for this? What would you suggest to brokers or homeowners who want to calculate the square footage of their listing?
[BB] As far as practices [are concerned], we try to communicate as clearly as possible that our measuring of a property is solely for the marketing purposes of giving people an illustration of the layout. It is not for appraisal purposes, or any other purpose to do with the transaction. We measure to provide the perspective on the layout of the home. So the PDFs are labeled with that disclaimer, [stating that] these measurements are for marketing purposes only. Because we know of all the challenges [of measuring square footage], between usable space and actual space, and how things are calculated. We don't want anybody to be confused what we're doing with something to use for an appraisal or pricing the home. It's really just to get a sense of the layout so that our artists can digitally draw it and represent it on a webpage or a brochure.
As far as homeowners and for sale by owners [are concerned], my only advice is to use a professional. I think that in today's day and age, [where] this is the most expensive asset you're likely to buy or sell, expectations can run through the roof. When buyers are looking at properties, if they don't see stunning, striking visual marketing, they just move on. So you have to capture their attention. You have to make an impact, make an impression right away. Unless you're doing this regularly– even if you've got a great camera and CAD/CAM software– you just can't replicate the experience of someone who does this eight times a day and in every type of property you can imagine.
[TBG] That leads us to our last question. With the accessibility of digital camera equipment and photo editing software, what would you say to someone who thinks they can just snap a few photos on their own DSLR and touch them up with a subscription to Photoshop?
[BB] Homeowners think that just because they have the tools, they know how to market and sell their home. But that's just not reality. I could have great pots and pans and great ingredients, but that's not going to result in a great dinner that I can serve to my friends. The equipment's a baseline– you've got to have good equipment– but then you've got to have the creativity to tell the story of each individual property. This is not a commodity where I'm just snapping photos as a documentary; this is marketing the property. I'm trying to sell it, tell the story– not show that it's a two-story house or a 6,000 square foot penthouse. People need to be able relate to it, and have an experience with it. That comes from creativity.
You also need to have an understanding of what buyers are looking at and for. One of the biggest mistakes I see when people take their own photographs is, they focus on the wrong item. You'll see that the furnishings are the centerpiece of the photograph. But they're not buying the furnishings; they're buying the space. You need to show the unique features of that particular property. That's an understanding that [professional] photographers have.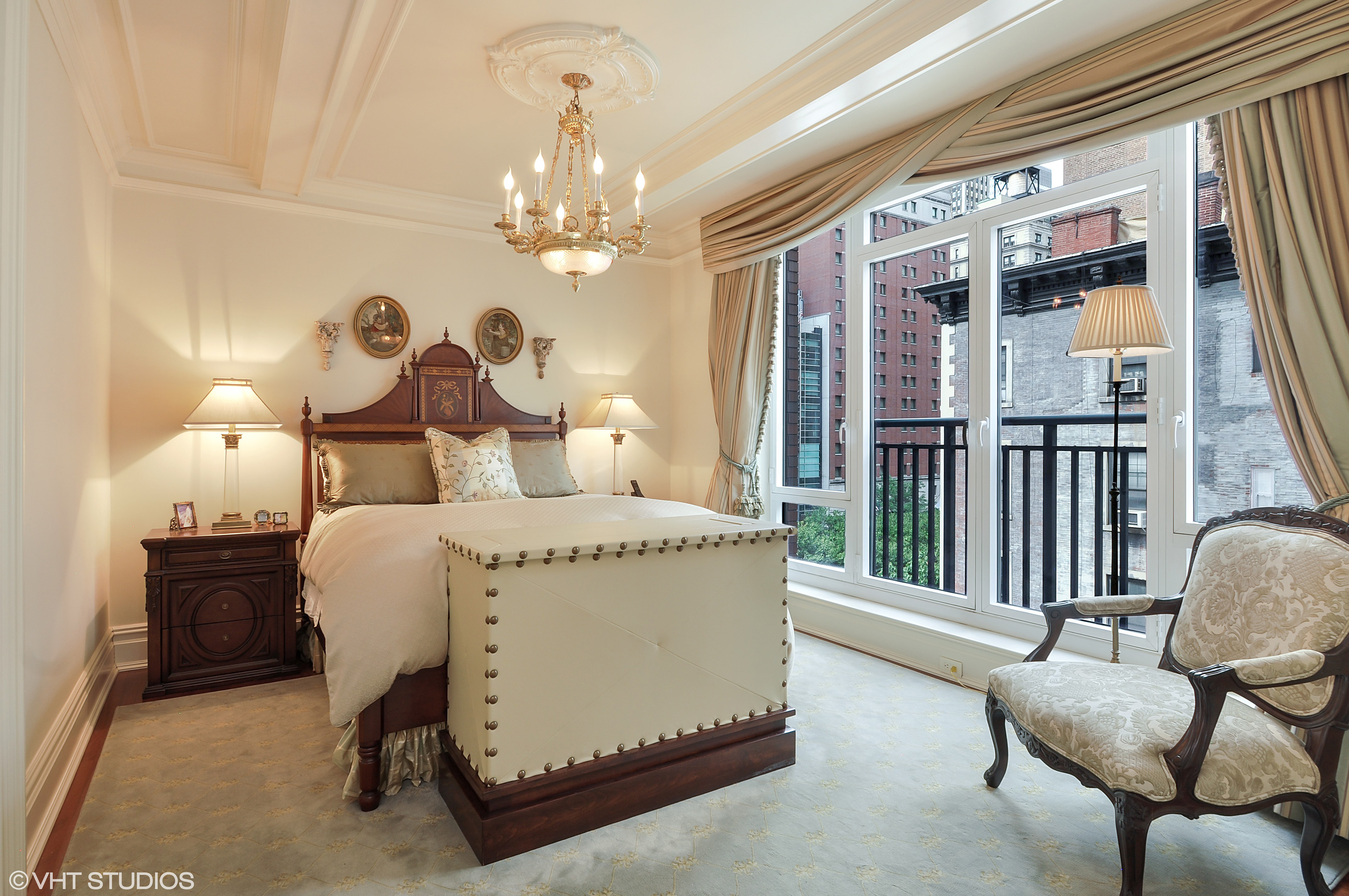 Listing photo for a 1 bedroom apartment on Park Avenue in Murray Hill. To learn more about the building, visit The Bamberger Group's building page for 45 Park Avenue. Photography provided by VHT Studios. Take the full tour here.
And lastly, you need to have the technical skill. And that only comes through practice. You can read manuals and get lucky every once in a while with a decent photograph, but, [whereas] real estate is about "Location, Location, Location," real estate photography is about "Lighting, Lighting, Lighting!" You have to be able to understand the difference between shooting something with fluorescent light, LED light, natural lighting, incandescent lighting. And that happens in a typical house: from room to room, the lighting changes. That's an example of a technical skill that a photographer develops. And [the photographer] has assistance from the studio– the image specialists on the back end that are doing the optimization and enhancements. Whereas just having Photoshop, and hitting the autocorrect button or "Sharpen My Image," doesn't do it.
This is even tenfold when it comes to virtual staging. I've seen some horrible virtual staging. It's not about just pasting a picture of a sofa into a picture of a living room– that reminds me of Colorforms! So you have to understand perspective and lighting and shadows, and things have to be the right, relative size, to look natural and make an impact. So obviously we're huge advocates of trusting a pro, just as our clients advocate to sellers: you're in the hands of a pro.
* * *
About VHT Studios 
VHT Studios' unrivaled nationwide network of professional photographers and image specialists delivers photography and image management services to top real estate professionals looking to become even more successful. VHT Studios is a full-service partner to leading real estate agents, brokerages and businesses. The VHT Studios team delivers to real estate professionals their most powerful selling tools– high-quality photography and video– to ensure their properties get seen more, sell faster and at the best price. Based in Rosemont, Illinois, VHT Studios has helped more than 200,000 real estate professionals sell more than $200 billion in properties since the company's founding in 1998. For more information, visit http://www.vht.com/, Facebook, LinkedIn or Twitter.