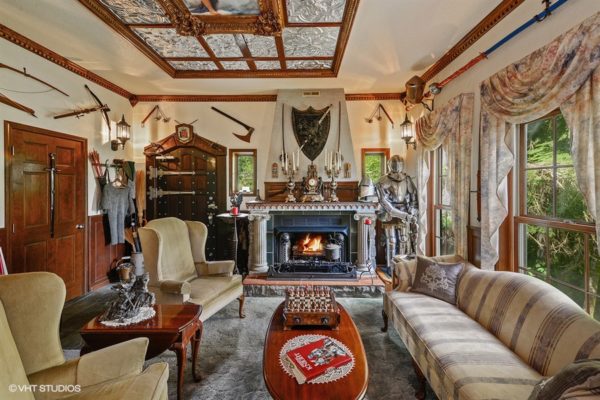 The design of this custom-built castle was originally sketched on a napkin. Ron Denning, owner and creator of the Denning Castle, says the home was inspired by over 200 real castles he visited throughout Europe.
Convinced he was a knight in a previous life, Denning always believed he would one day live in a castle. During his travels, Denning collected medieval artifacts and took note of the details and elements he wanted to include in a castle of his own one day.
In 1992, Denning finally decided to make his dream of living in a castle a reality. He searched for a secluded, wet and marshy property, similar to southern Spain. Denning eventually found the perfect property in the small town of Graham, Washington, which is 45 miles outside of Seattle. Denning built every square inch of the castle, even though he says he doesn't have a construction background.
The 5-story castle has two bedrooms, 2.5 bathrooms, a spiral staircase, two turrets, a dungeon and a wine cellar. The home has 18 inche thick walls and a foundation with 82 yards of concrete. The entire home took only 15 months to build.
The inside of the home is just as "castle-like" as the exterior. The home is filled with medieval artifacts including swords, daggers, axes, and crossbows. His most prized possession is a full suit of armor from Spain. There are 134 weapons throughout the house. He even collected chastity belts from the medieval era.
After living in the castle of his dreams for 23 years, Denning is no longer able to maintain the home due to old age and a bad back, but he has high hopes for the next owners.
The castle is listed at $725,000 and the home, outbuildings, and all furnishings are included. VHT's Stephen Naylor photographed the property. Take the virtual tour here.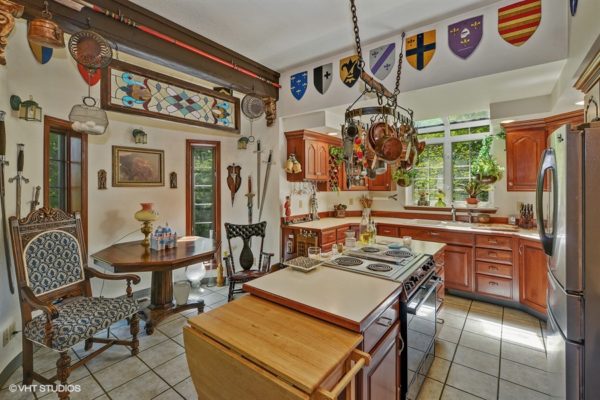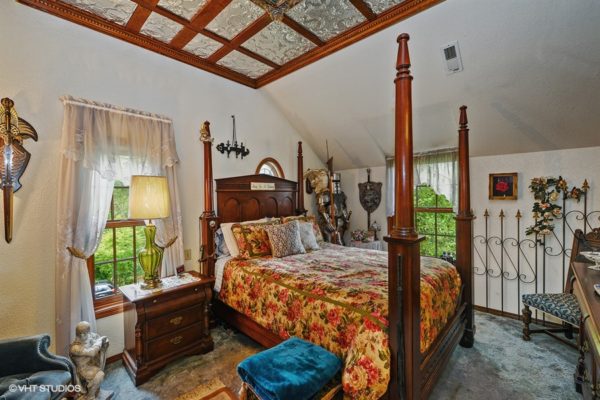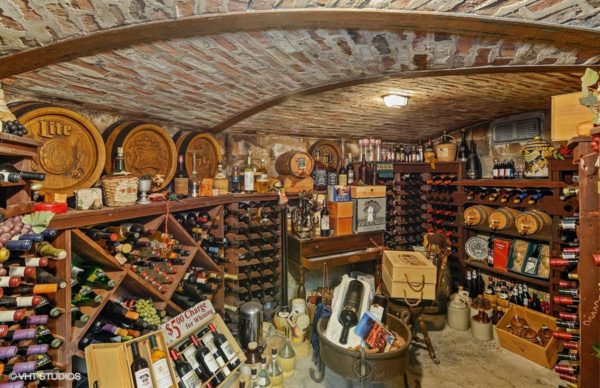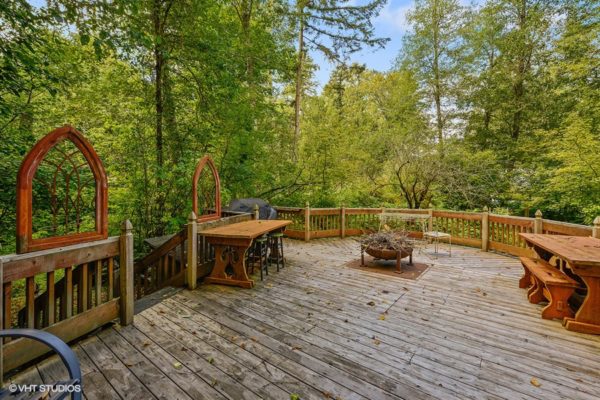 View more photographs of the Denning Castle here. Learn more about this fascinating property by visiting Seattle Curbed and SeattlePI.