Up next is the office tall guy, lover of Les Miserables, Aerosmith, and the one we call "sheep", New Client Specialist Chris Shepeck. Chris was attracted to VHT Studios because of the growth oportunities, or as Chris has coined it, "VHTizzle" because we're just that cool. If you're looking for Chris outside of the office, he can be found hanging out at home with his mini-me, his wife, and a glass of wine.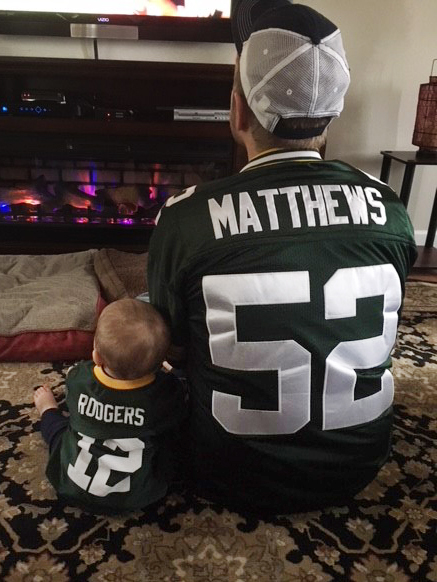 Chris has a bit of an unconventional superpower that really takes him far in his position here and that is, it's just not that hard to be nice to people. And Chris, we couldn't agree more. He's so nice that if he won the lottery, he would buy New Client Specialist Jack Biernacki the biggest bag of Swedish Fish he could find (we wish we had a friendship like that).
When asked why he decided to join us here at VHT Studios his reply was everything and more, world domination. But really, his favorite part of the day is when he gets to have honest conversations and work together with an agent to sell the property in its true form. It's his kind, respectful, insightful demeanor that truly makes Chris successful here.
And just because it's October, we thought we'd scare you a little with this photograph of Chris and a terrifying clown.