What we decide to cook in our kitchens is not only influenced by who and what we are cooking for, but also by the relationships we have with our kitchens. Whether you're a top chef or cooking for a family of five, your kitchen is your stage.
Food photographer Grace Pritchett explains it in just the right way. "A kitchen that inspires you and one that suits your needs makes you feel like you can cook anything. It provides food, warmth, and ways to connect with your friends and family."
For a simple and elegant meal like these delicious crab cakes, a minimalist kitchen really compliments the recipe. Everything in the recipe is essential to the flavors, much like everything in this kitchen is essential to its functionality. A light and airy open floor plan pairs well with the welcoming aromas of the crab cakes.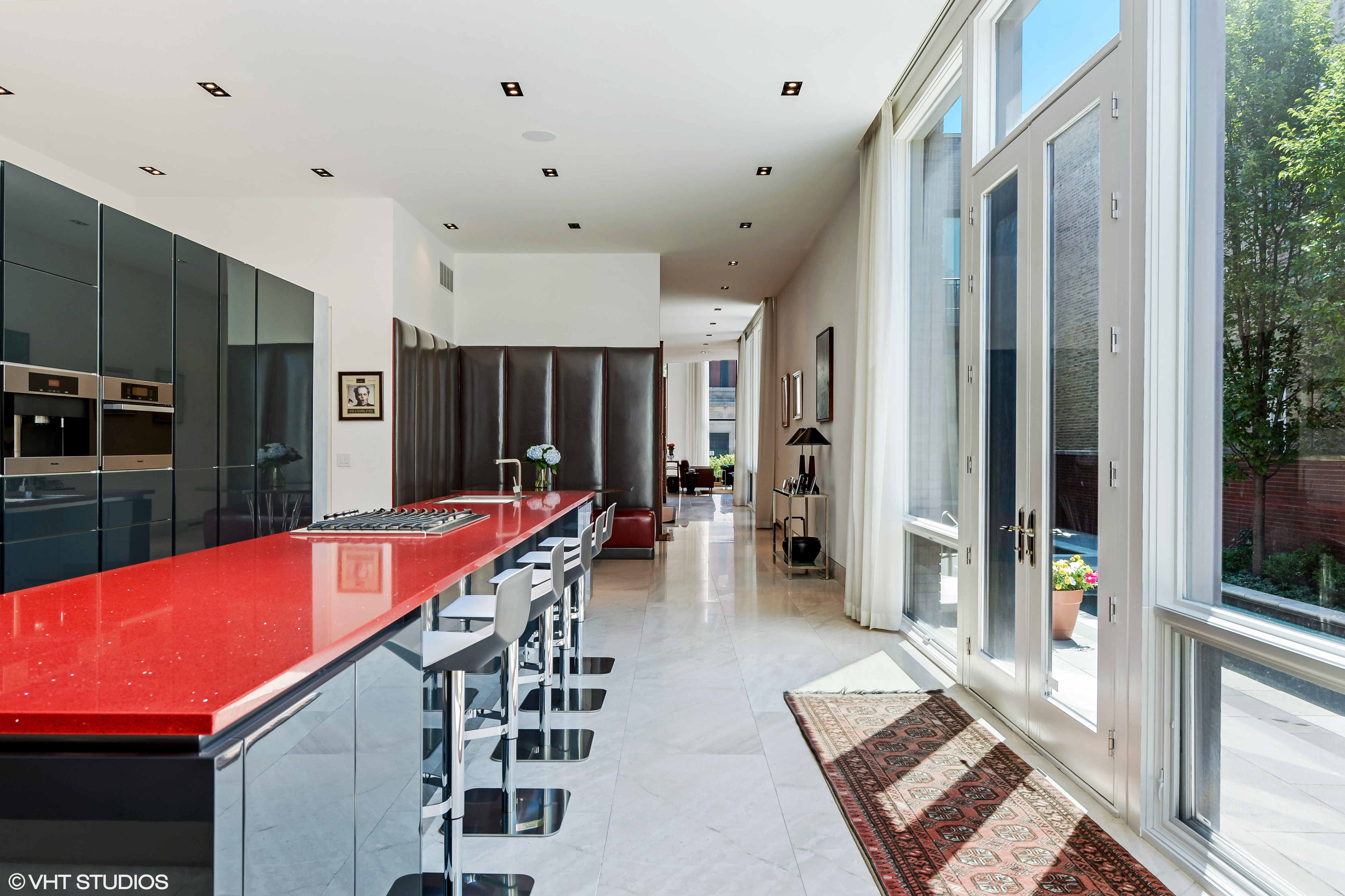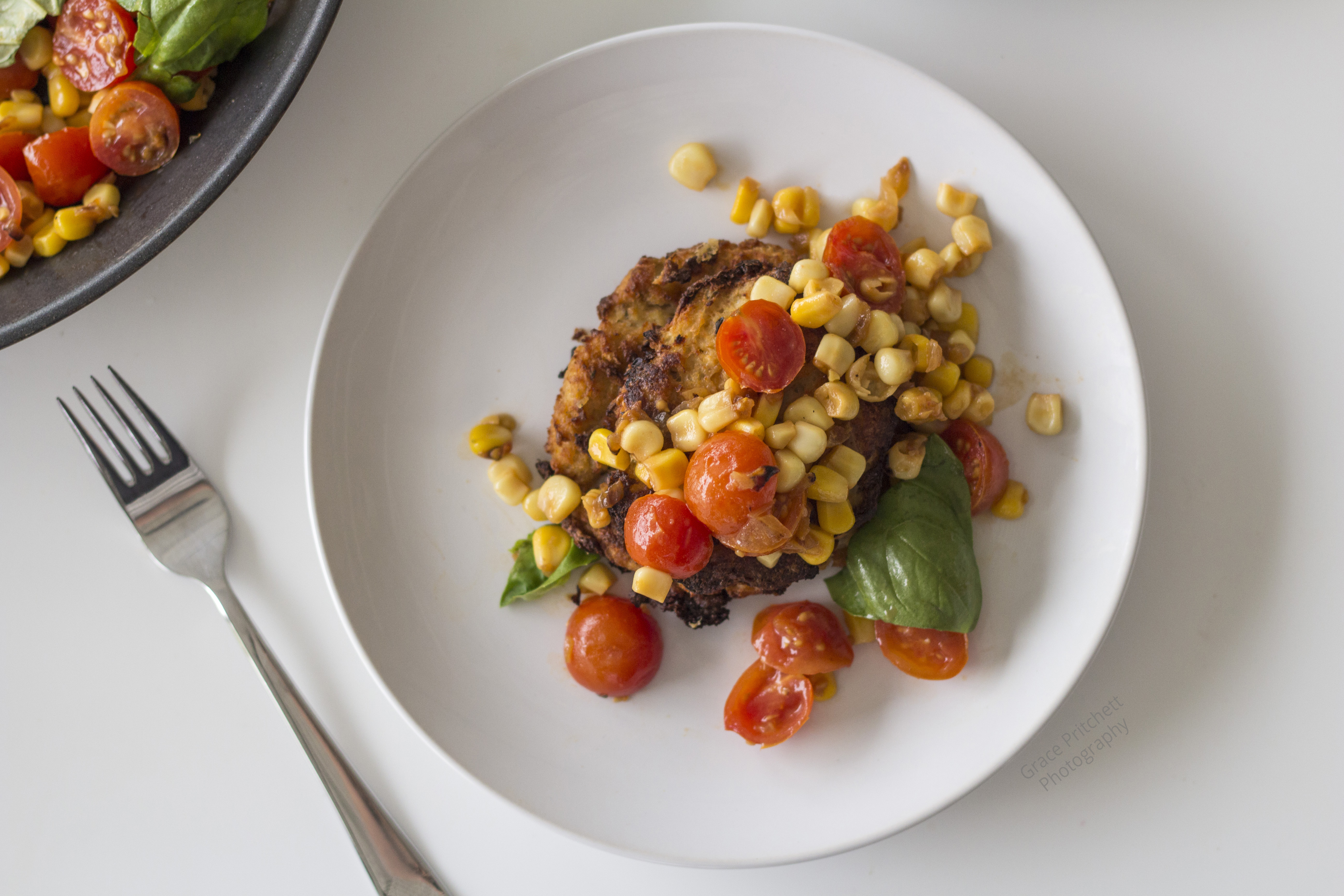 Crab Cakes
1 pound Dungeness or other crab meat
3 tablespoons white onion, minced
3-4 tablespoons bread crumbs
1 tablespoon light brown sugar
½ teaspoon thyme
1 large egg
⅓ cup heavy cream
1 tablespoon grated parmesan cheese
¼ teaspoon red pepper flakes
2 teaspoons Dijon mustard
2 tablespoons unsalted butter
Corn Tomato Salsa
2 teaspoons olive oil
¼ cup white onion, minced
1 pint cherry tomatoes, halved
1 cup corn, fresh or frozen
1 tablespoon unsalted butter
Juice of ½ lemon
Handful of fresh basil
1. The crab cakes
In a large bowl, mix together the crab, onion, bread crumbs, brown sugar, and thyme. Set aside.
In a small bowl, lightly whisk together egg, cream, cheese, red pepper flakes, and mustard. Carefully fold the custard into the crab mixture and refrigerate for at least 1 hour.
Preheat the oven to 400 degrees.
Divide the crab mixture into four equal portions. Form each into a 1-inch thick patty.
Heat a large oven-safe pan over medium-high heat and add the butter. When it's bubbling, place the patties on the pan. Cook for 3 to 4 minutes, flip cakes with a flat spatula. Move the pan to the oven and bake for 10 minutes or until bottoms are crispy.
2. The salsa
Heat the olive oil in a large frying pan over medium heat. Add the onion and sauté for 2 minutes, or until translucent. Add the cherry tomatoes and corn and sauté for another minute. Stir in the butter, lemon juice, and salt and toss until the butter is fully melted. Remove from heat and set aside.
When ready to serve, toss the salsa with the basil. Top each crab cake with some salsa.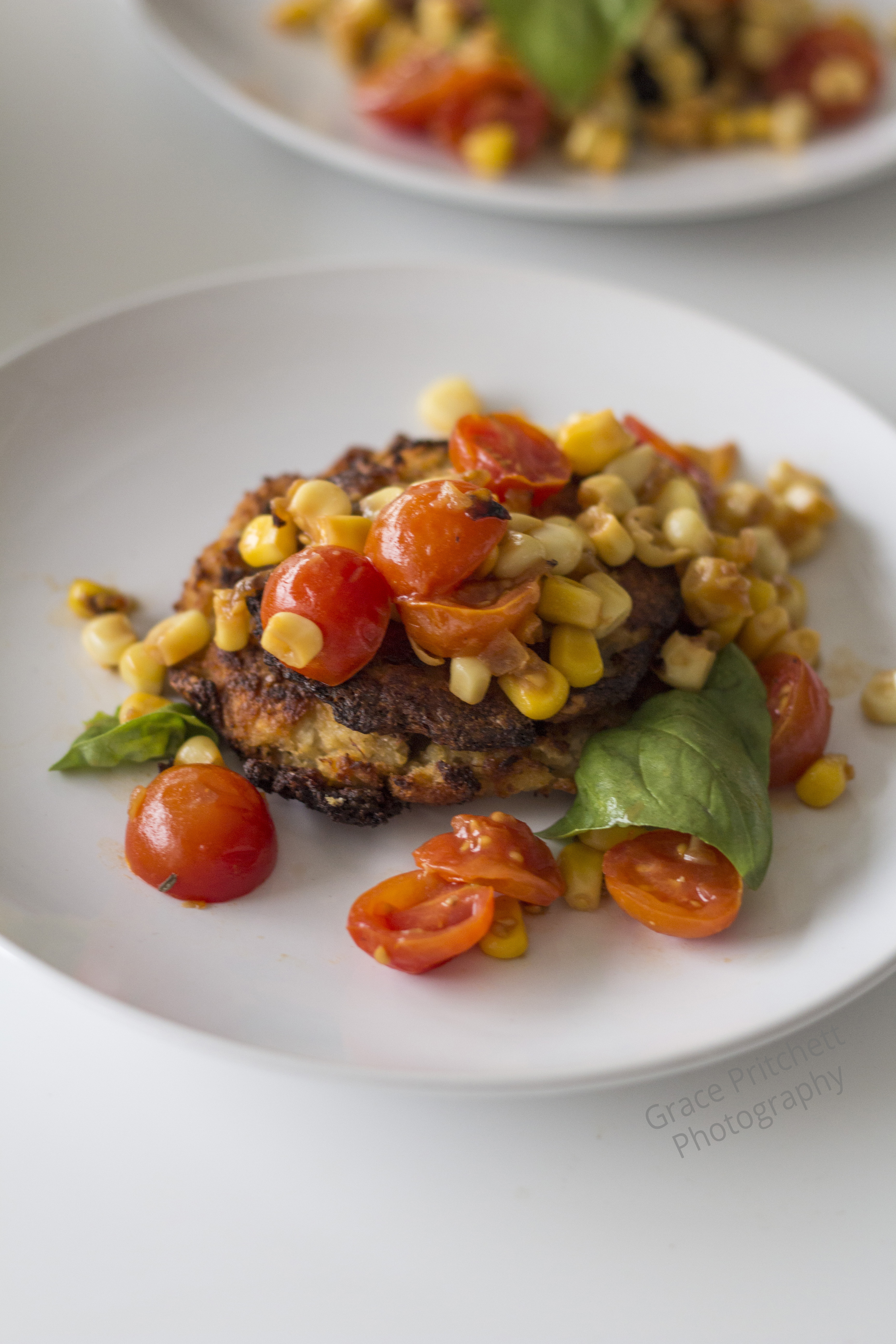 Happy crab cake cooking and stay tuned!