For some of us, the holidays may mean ham and casserole, but for others it might mean chips and enchiladas or delicious melty cheeses. Whatever your go-to food to gather around with your family on the holidays is, we can confidently say our choice is the cheese. But not just any cheese, this Cranberry Pistachio Baked Brie is gooey, delicious, and great for grazing before the big meal.
Take it from food photographer Grace Pritchett. "Baked Brie is the perfect appetizer for the holidays. It's a cozy, cheesy option for everyone to gather around and it's customizable in the way you can top it. I chose cranberries and pistachios but you can go extra sweet with brown sugar and dried fruit, or savory with sun dried tomatoes. You could even have a baked brie bar with toppings so your guests can customize it for themselves!"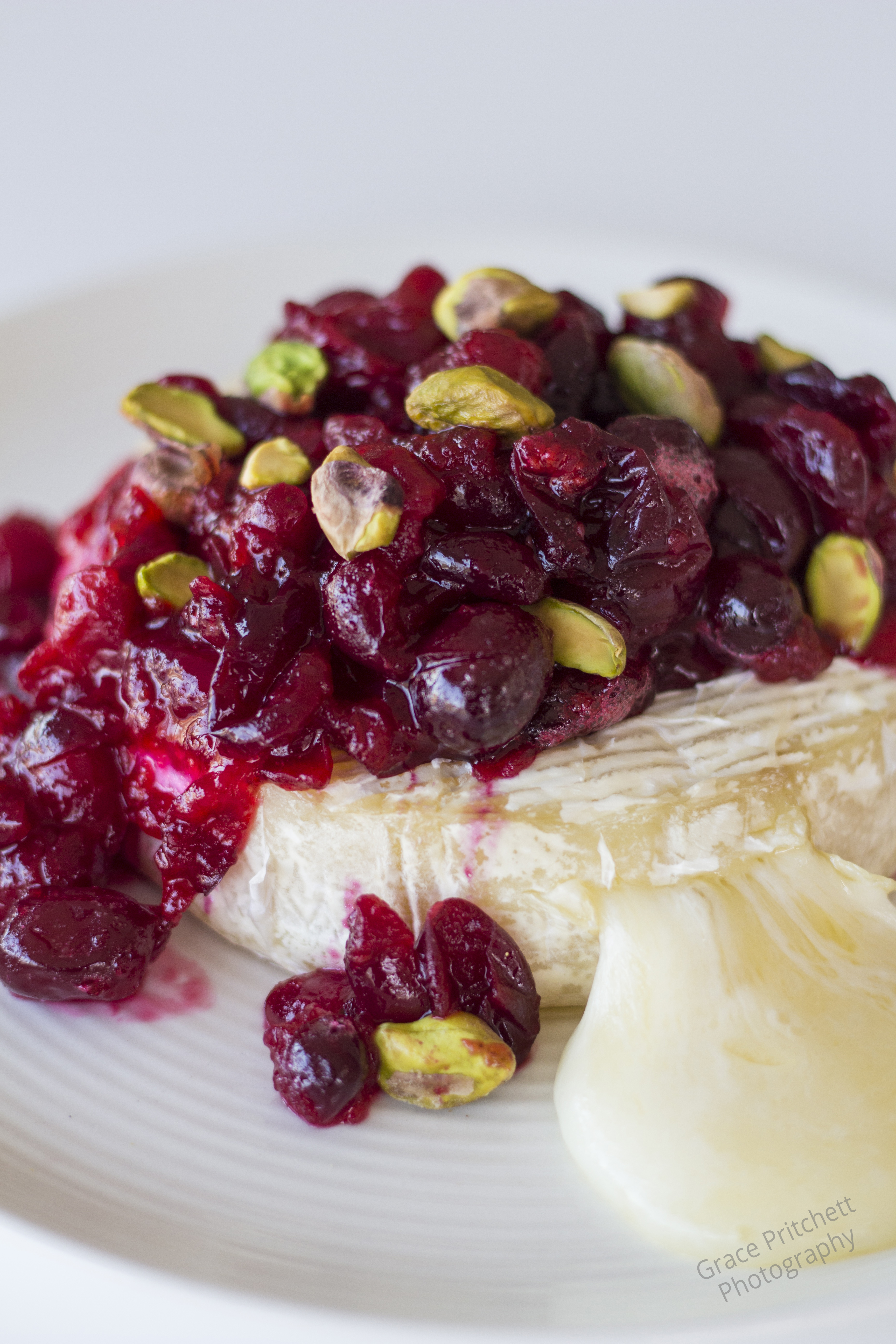 The final recipe of the year in our Recipe Renovations series pairs perfectly with this expansive kitchen in Manhattan, New York shot by VHT Studios Jon N. There is plenty of space here for setting up a baked brie bar and getting a little taste of all the flavor possibilities. With views of the city, space for all the appetizers to be had and all the cheese possible, there will be something for everyone in your family.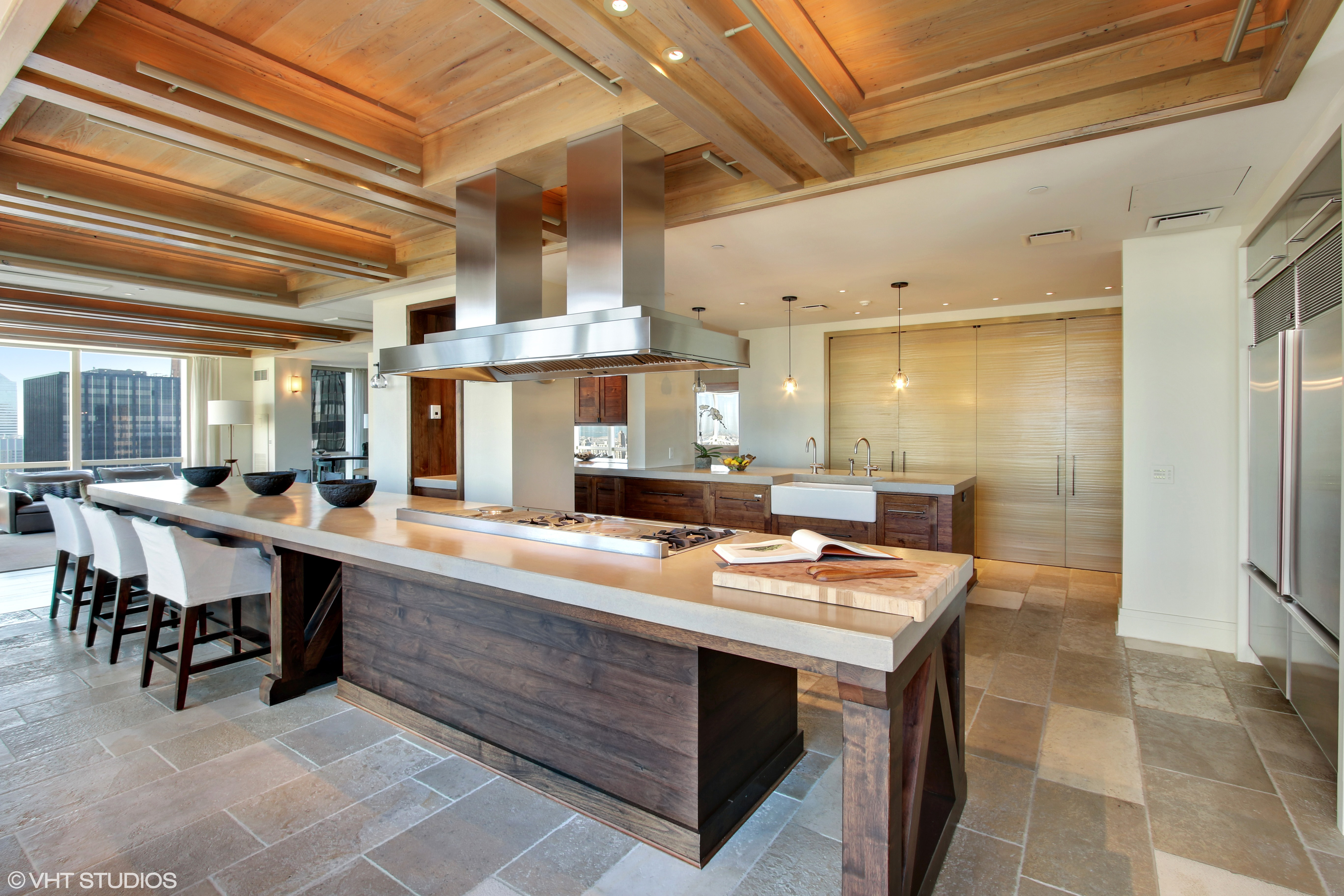 Ingredients
2 cups fresh cranberries
1/2 cup granulated sugar
1/2 cup water
2 tablespoons orange juice
1 wheel brie
1/2 cup shelled pistachios
Crackers for serving
Directions
1. Preheat oven to 375 degrees.
2. Add cranberries, sugar, water, and orange juice to a medium saucepan, and stir to combine. Bring to a boil over high heat, then reduce heat to medium-low and simmer for 10 minutes.
3. Line a baking sheet with parchment paper or aluminum foil, and place the brie in the center of the sheet. Bake for 10 minutes, or until the cheese is melted and just begins to ooze out the side.
4. Transfer baked brie to a serving tray. Top with the cranberry sauce, and sprinkle with pistachios.
5. Serve immediately with crackers.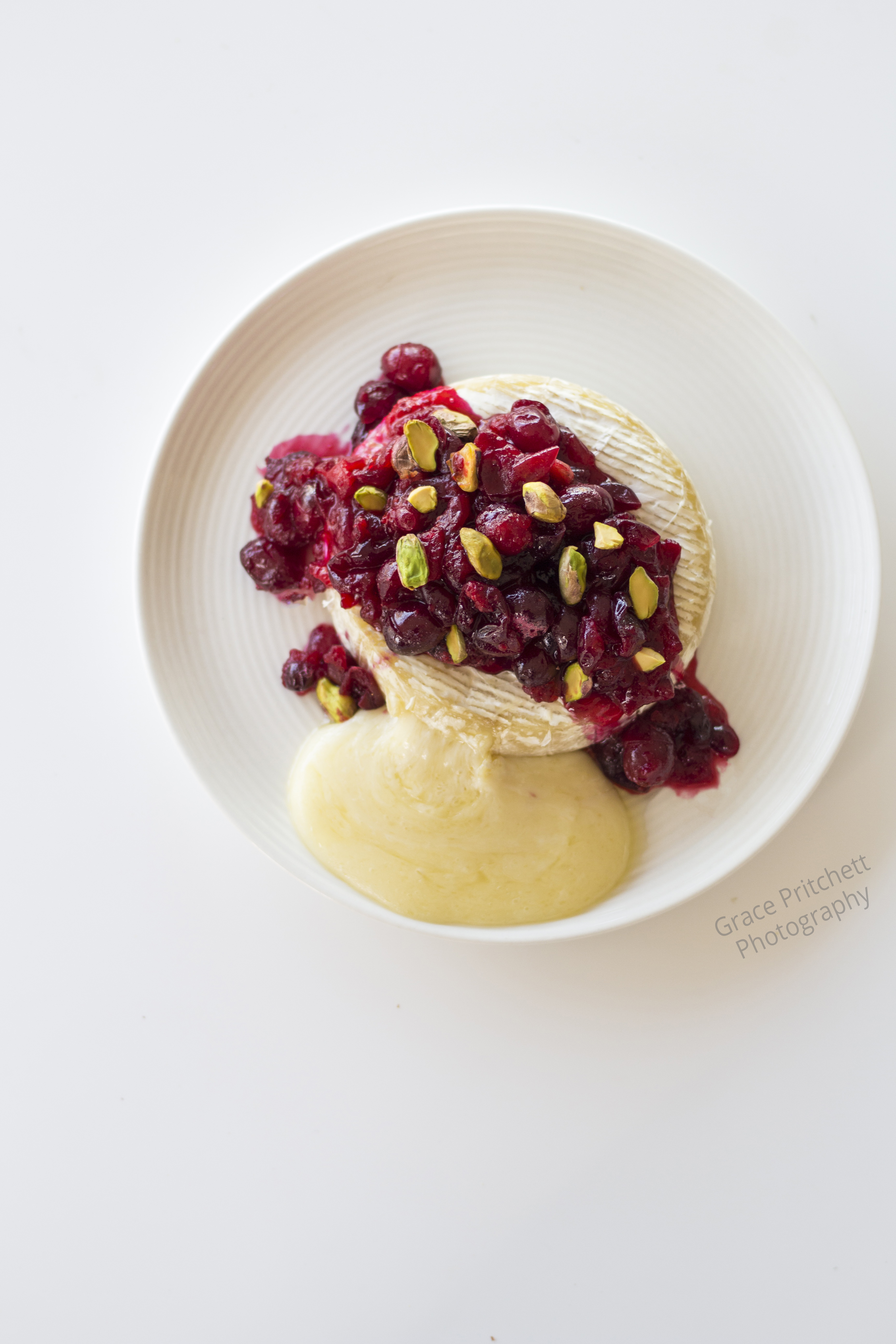 Happy Holidays!