It's that time of year again when we slack off on our diets, get the stretchy pants out and huddle around the T.V. to watch football with the family, but that's just one of many traditions on this holiday. You guessed it, it's Thanksgiving (one of our favorites, obviously).
As for food photographer Grace Pritchett, her traditions are a little bit different. "My dad does a great tradition where he hosts blind drink tests. He makes a worksheet for each of us to fill out as we taste alcohol and guess how much it is, what year it's made, what brand it is, etc. The first year was beer, but since then he's done tequila, exotic wines and this year he's doing bourbon." That's a tradition I think we can all get behind!
Thanksgiving is when families come together to enjoy each other's company and the wholesome food that rekindles nostalgia, and with that, we are highlighting the importance of a meal with the ones you love most. This week instead of the place where all the cooking is done, we're pairing the Dijon Maple Green Beans with the place you'll be eating them, the dining room.
This Chicago home shot by our talented photographer Brent Borchardt has a dining room so inviting who wouldn't want to have a feast here? And it's a plus that the couch is just a few steps away for that after dinner nap before dessert time.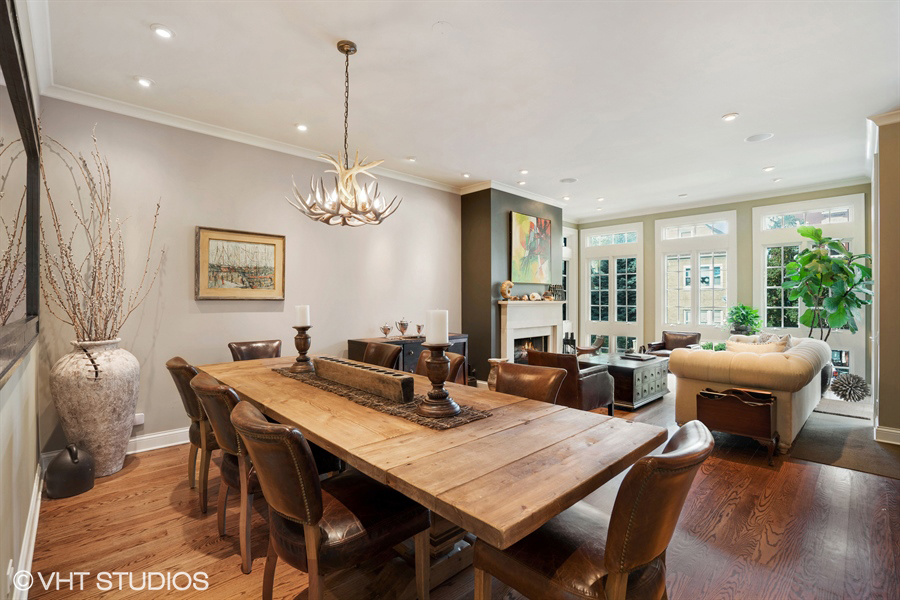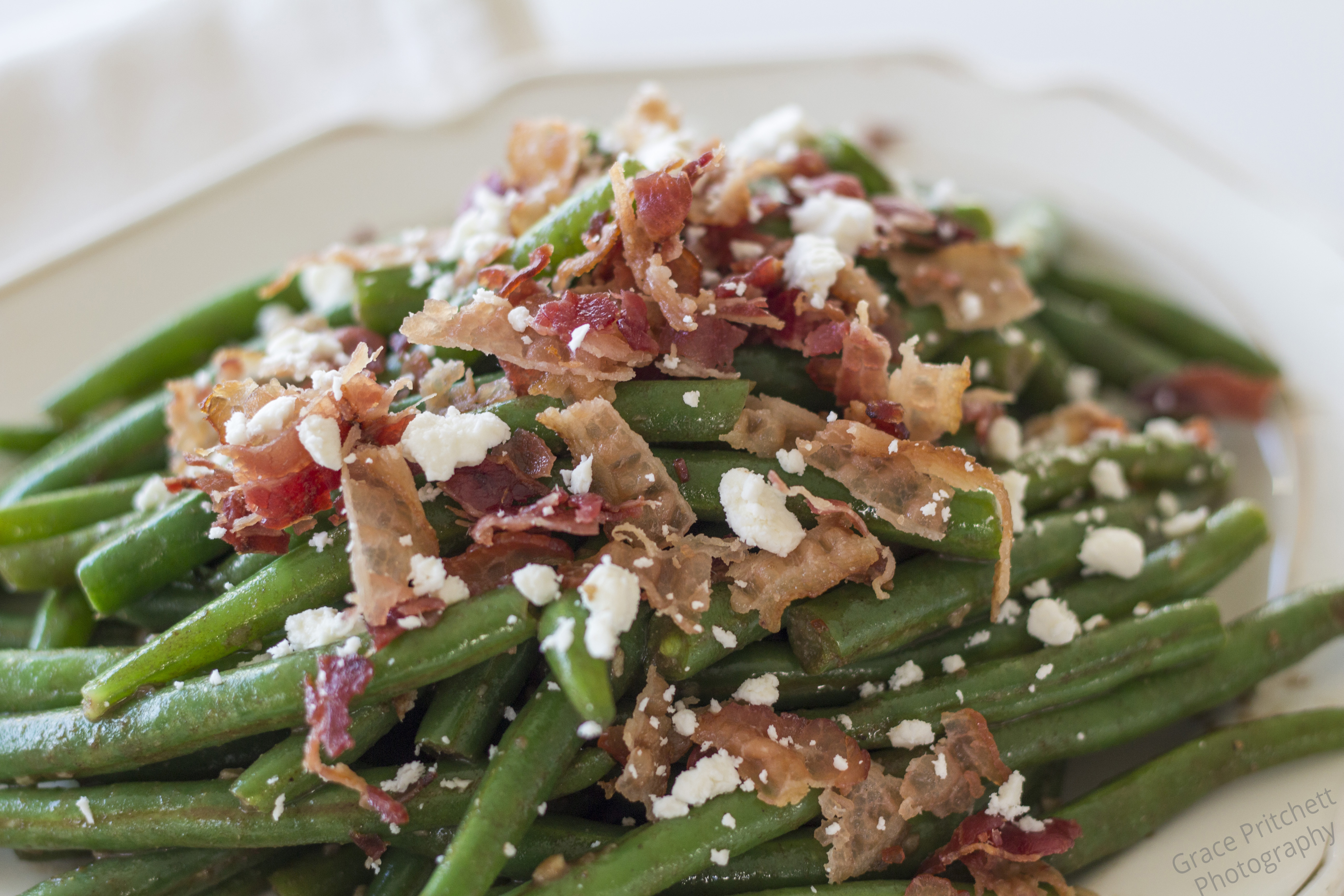 Ingredients
1 1/2 lbs fresh green beans, trimmed
2 tablespoons butter
2 garlic cloves, minced
Dijon Maple Sauce
1 teaspoon pure maple syrup
2 teaspoons Dijon mustard
2 teaspoons balsamic vinegar
1/4 teaspoon salt
1/8 teaspoon pepper
Garnish
1/4 cup Feta cheese
6-8 slices bacon, crumbled
Directions
1. In a small bowl, mix together the Dijon Maple Sauce ingredients. Set aside.
2. Blanch green beans in a large stock pot of salted boiling water for 2 minutes. Drain and transfer beans to a large bowl of ice water.
3. Melt butter over medium heat in a large skillet. Add garlic and sauté for 1 minute. Add beans and Dijon Maple Sauce and continue to sauté until beans are evenly coated in the sauce and cooked to desired tenderness.
4. Taste and season with freshly cracked salt and pepper. Garnish with bacon and Feta.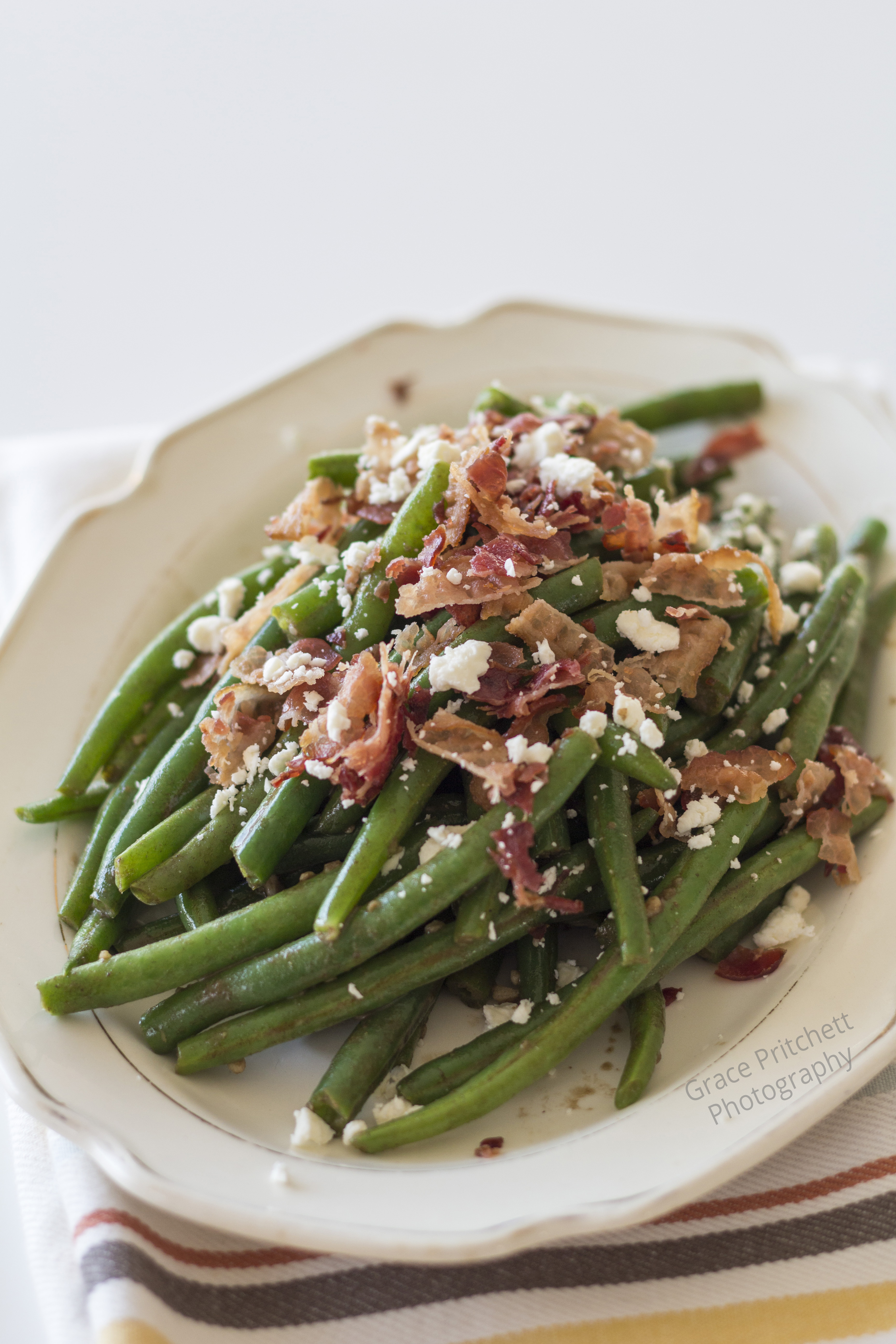 We hope you have your stretchy pants ready. Happy Thanksgiving everyone!