For some people, cooking is a solo activity, but for others, they thrive with the presence of their friends and family.
For a warm and cozy recipe like Pulled Pork Gnocchi, an open floor plan right next to the living room makes for a great Sunday afternoon of cooking, watching movies with the family and taking in the aromas of an impending meal. This kitchen in Gig Harbor, Washington shot by VHT Studios photographer Joe Oliphint has all the right features.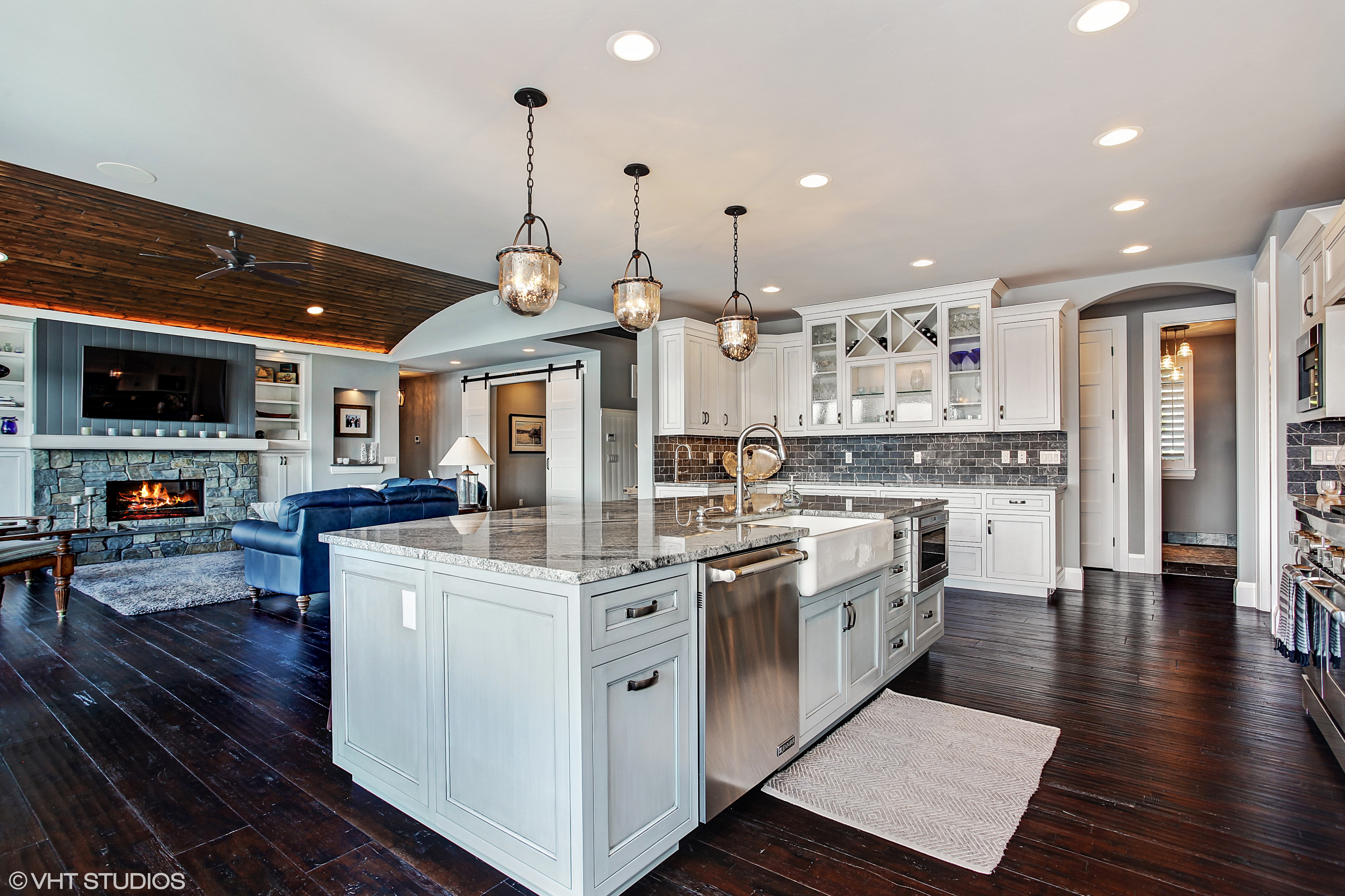 Food photographer Grace Pritchett puts it this way, "Kitchens with islands are by far my favorite because they allow you to have extra counter space for things like rolling out pizza dough or setting out dishes for a party. When I'm working in a kitchen, I like to have room to move around, spread out and work together with people to prepare the meal."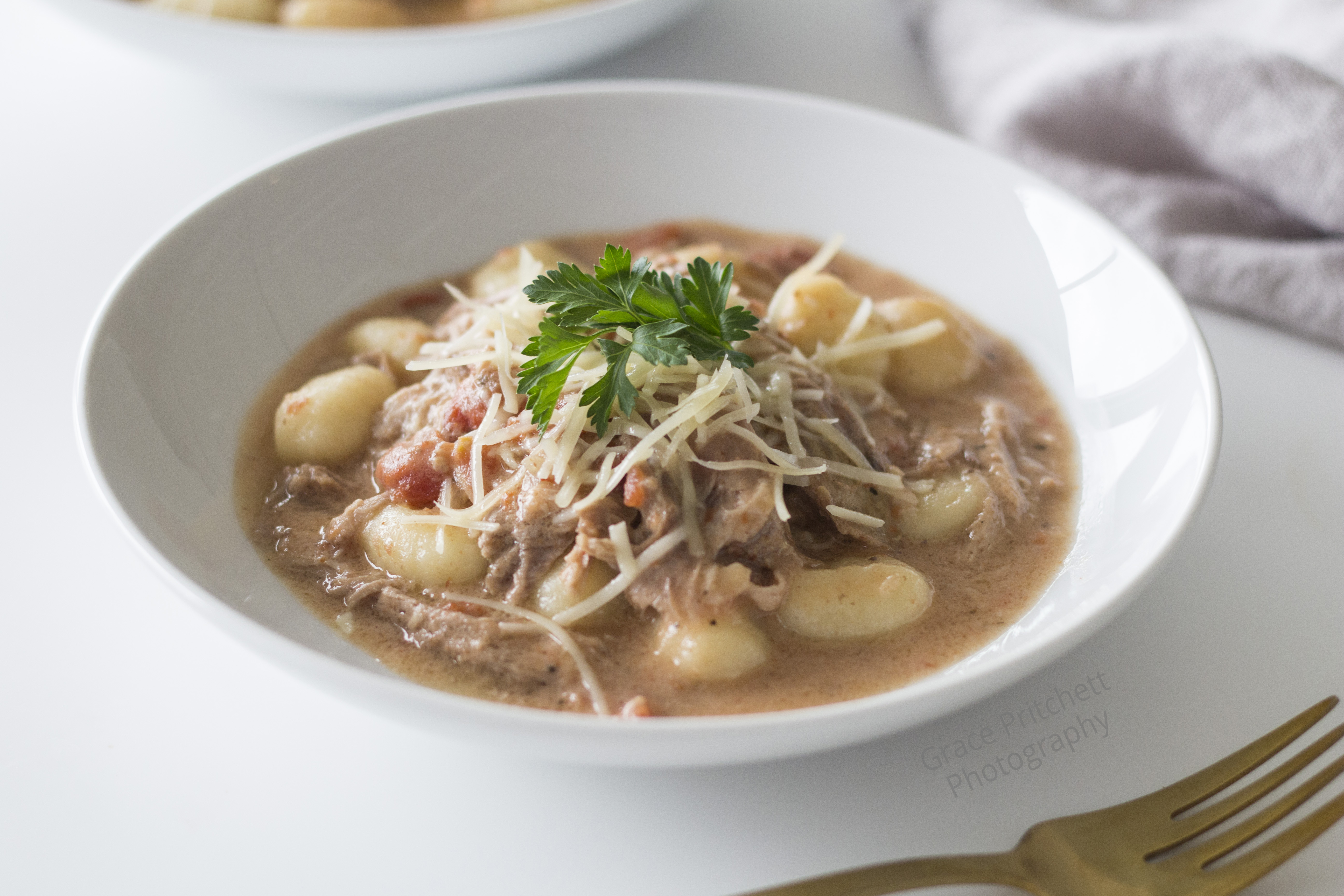 Pulled Pork Gnocchi
3 pound pork shoulder, trimmed of excess fat
½ cup sliced red onion
3-4 garlic cloves, minced
1 tablespoon Italian seasoning
2 (14 ounce) cans diced tomatoes
2 (16 oz) packages dried gnocchi
½ cup heavy cream
Pinch of salt and pepper
Directions
1. Place the pork shoulder, onion slices, minced garlic, diced tomatoes, Italian seasoning and salt and pepper in a slow cooker. Cook on low for 6-8 hours.
2. Using two forks, shred the pork in the pot, and add the dried gnocchi and cream. Stir and let simmer another thirty minutes.
3. Serve with freshly grated Parmesan cheese and garnish with fresh parsley.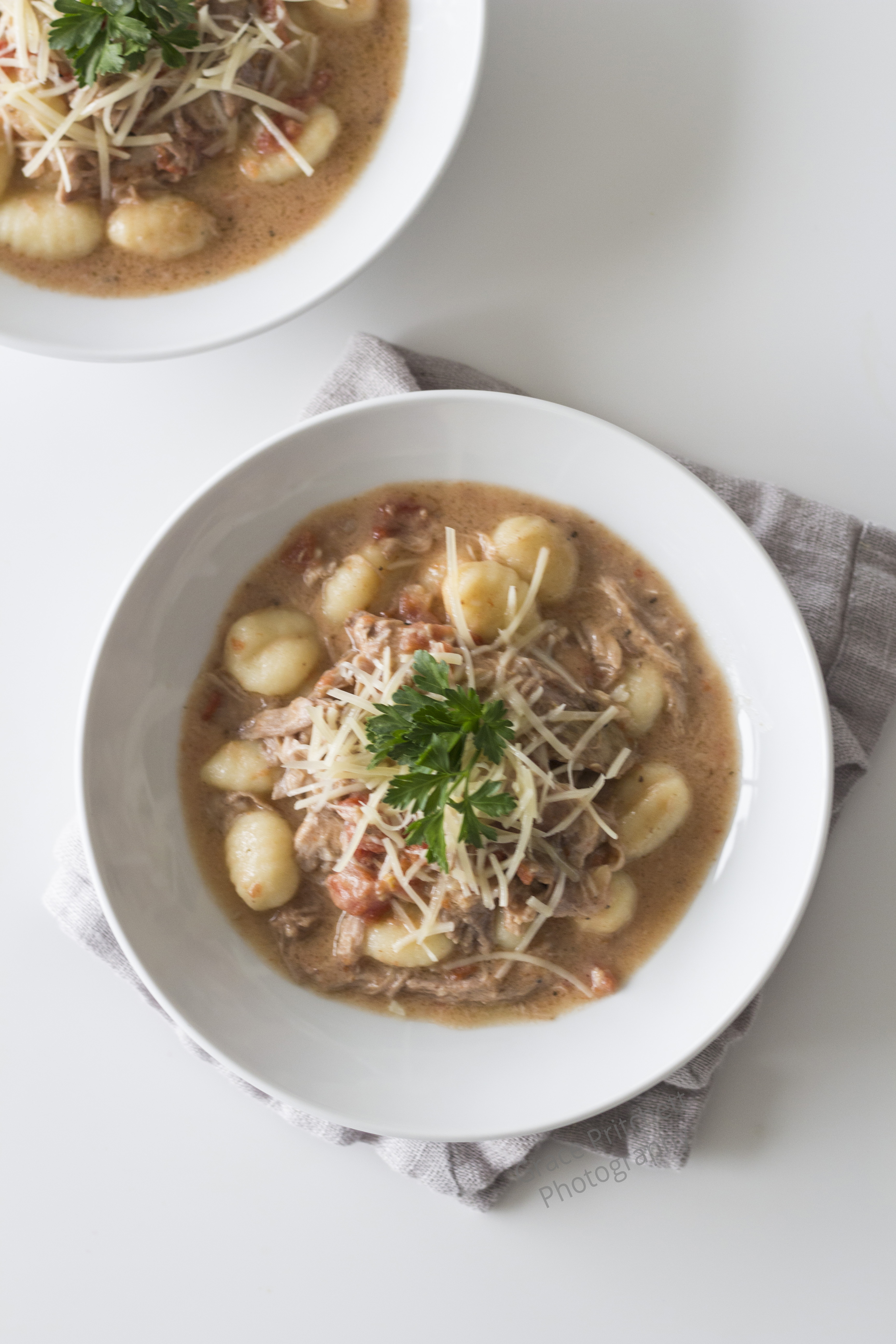 Stay tuned for next weeks take on Thanksgiving. Happy eating!