VHT Studios Advances Growing Commitment to Orlando/Central and Miami/Ft. Lauderdale Markets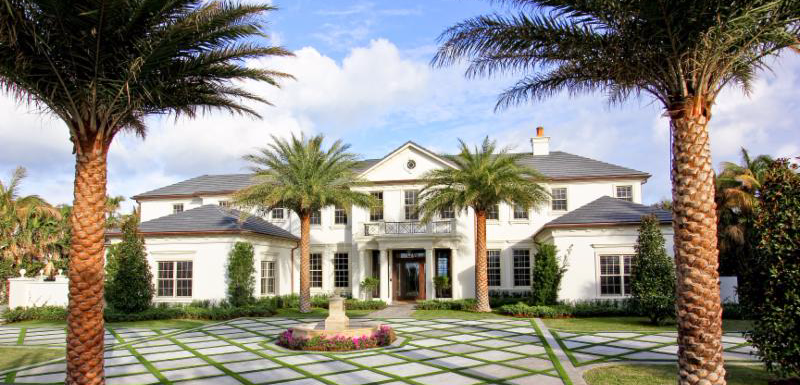 To meet growing demands to deliver high quality photographs to Florida's top real estate professionals, VHT Studios has named Sara Meyer as the Market Lead for the Orlando/Central Florida market, and Nick Zouroudis as the Market Lead in South Florida (Miami and Ft. Lauderdale).
Meyer and Zouroudis will work with agents and brokerages to deliver stunning real estate photography and innovative marketing tools such as video, online floor plans and virtual and 3-D tours for making residential and commercial properties shine.
"Sara and Nick are seasoned professionals who are rooted in their communities," says Brian Balduf, CEO of VHT Studios. "They both lead teams of photographers that will provide the competitive edge to help agents attract more business and put their listings in the best light."
Before becoming VHT Studios' Market Lead photographer in the greater Orlando area and Central Florida, Sara Meyer ran her own photography studio for seven years, working in architectural photography, as well as event and portraiture. A signature success for her was a project for Washington (D.C.) Memorial Hospital, where she took "17 photographs that were published and are currently on display," she says.
Before that, Sara spent several years as a sales and event team leader with the Muscular Dystrophy Association, gaining experience in internal sales and sales management. She attended the University of Vermont, where she studied marketing and sales. She says that at the age of ten, she became interested in photography, where she learned to enjoy the idea of producing timeless photographs.
With over eight years of professional photography experience, Nick Zouroudis previously worked at the architectural photography firm Vicaso in Seattle, before becoming VHT Studios' Market Lead in South Florida (Miami and Ft. Lauderdale). He earned a Certificate of Professional Photography from the New York Institute of Photography.
Nick also has an extensive business background involving operations management, business development, and customer service and sales. In addition, he has received degrees from Florida Atlantic University and Broward College. He says he first became interested in photography at 12, when he appropriated his father's Canon T70 camera and rode around the neighborhood capturing random photographs.
"VHT Studios will continue to invest in its Florida business," Balduf says. "With the hard work and passion already shown by Sara and Nick, I'm confident that we'll be able to partner with even more agents to ensure their listings have stunning photographs captured, processed, enhanced and online."
About VHT Studios
VHT Studios delivers convenient photography and image management services to top real estate professionals looking to become even more successful. VHT Studios' services ensure their properties get seen more, sell faster and at a greater price, which also helps attract new clients. A full-service partner to leading real estate agents and brokerages, the VHT Studios team delivers to professional Realtors® their most powerful selling tool – high-quality photography – from creation to display. This gives them more time to focus on what they do best – taking care of their customers.
With an unrivaled nationwide network of the top professional photographers and image specialists, VHT Studios' programs are an affordable, valuable investment for real estate agents, who expect their listings to be seen whenever and wherever homebuyers search, and for brokers looking to recruit and retain top agents. Based in Rosemont, Illinois, VHT's Studios has helped more than 200,000 real estate professionals sell more than $200 billion in properties since the company's founding in 1999. For more information, visit http://www.vht.com/, https://www.facebook.com/VHTStudios or https://twitter.com/VHT_Studios.