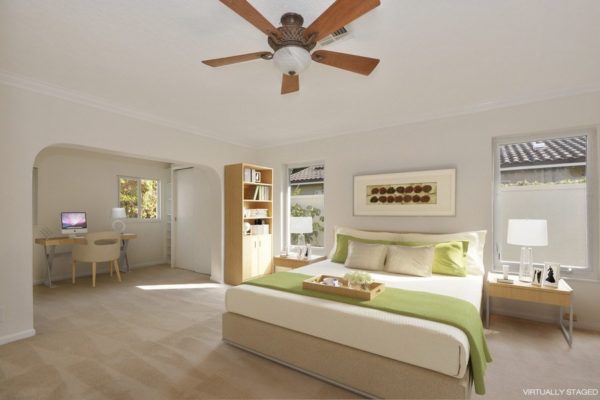 VHT Studios is introducing a new Virtual Staging Suite that enables buyers to see the potential beauty and possibilities of a home. The new virtual staging suite strengthens Realtors®' marketing efforts by broadening a listing's appeal with tools that virtually stage, declutter, paint or transform a home's interior.
VHT Studios' new Virtual Staging Suite includes:
Virtual Staging, decorating vacant spaces in any style and offering the benefits of traditional staging at a fraction of the cost
Virtual Declutter, removing clutter and "depersonalizing" living spaces
Virtual Paint, changing the appearance of any flat surface in a room
Virtual Redecorate, magically transforming any room with wide-ranging design styles and furnishings that are most likely to attract buyers
The Virtual Staging Suite offers solutions to a wide variety of listing challenges and opens up a whole new offering of room possibilities not previously available without hiring a painter, decorator or interior designer.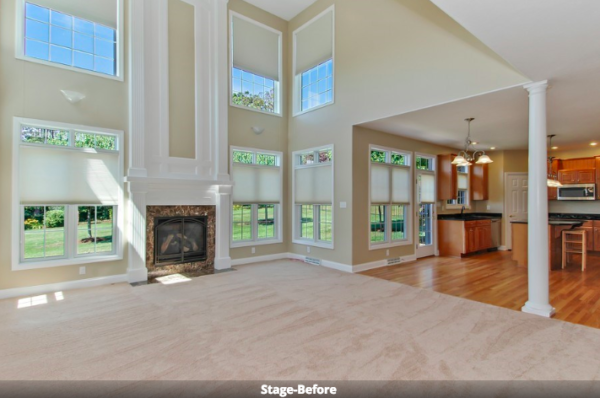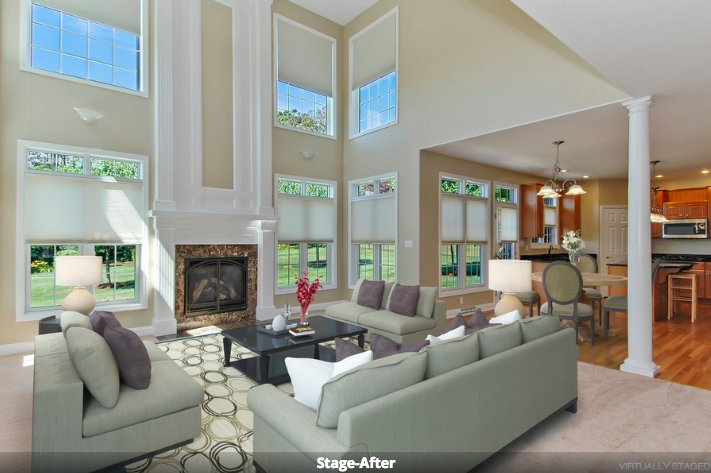 For vacant listings, Virtual Staging eliminates the need for Realtors® to spend thousands of dollars on traditional staging items such as draperies, furniture, art and accessories. Virtual Staging can also transform a listing by replacing mismatched, dated, worn or overly furnished rooms with alternative, classic, modern, or contemporary furnishing choices.
VHT Studios' Virtual Declutter tool affords greater convenience to sellers with limited space and time to "depersonalize" their home by storing personal items, or preparing their home for that 'Open House' look.
Virtual Paint answers real estate professionals' requests for minor-to-moderate virtual color changes to accent walls, floors, and other finishes, to better help homebuyers imagine how a space might look after the sale, with the help of their own paintbrush or contractor.
It's literally "out with the old, and in with the new" with VHT Studios' new Virtual Redecorate tool. Interiors are virtually stripped down to bare walls and floors. Image specialists then magically "install" a wide variety of entirely new virtual furnishings to show the room in any style and appeal to the greatest number of potential buyers.
"We know real estate professionals want their listings to make a great first impression and our Virtual Staging Suite gives them greater control to wow potential buyers," said Brian Balduf, CEO and Co-Founder, VHT Studios. "With greater options to virtually repaint, redecorate and transform a listing, we are helping Realtors® attract buyers and grow their business," Balduf added.
"You can't sell a home unless buyers come and see the home, but they won't come see it unless they see beautiful photographs that showcase the listing's potential," said Michael LaFido, Broker Associate, Conlon | Christie's International Real Estate.
"Virtual Staging is a great and much more affordable way to attract buyers' attention by presenting how a home could look post-sale, whether it's by neutralizing wall coverings, redecorating, removing expensive artwork or just getting rid of unsightly stuff," LaFido added.
"By using virtually staged photographs, I have a much better shot at selling the home. Otherwise, my listing may be ignored because buyers were turned off by the rooms or just not excited about the furnishings," said LaFido.
VHT Studios ensures that all virtually staged listings are clearly labeled in side-by-side before and after photographs that are viewed on Realtors® web sites, within virtual tours, in VHT's Customized Media Gallery and in printed marketing materials. The labeling helps remove any pretense about the condition of a listing when buyers visit a home in-person. View our photography gallery for samples of VHT's virtually enhanced photographs.
Learn more about the new Virtual Staging Suite at Inman.com.