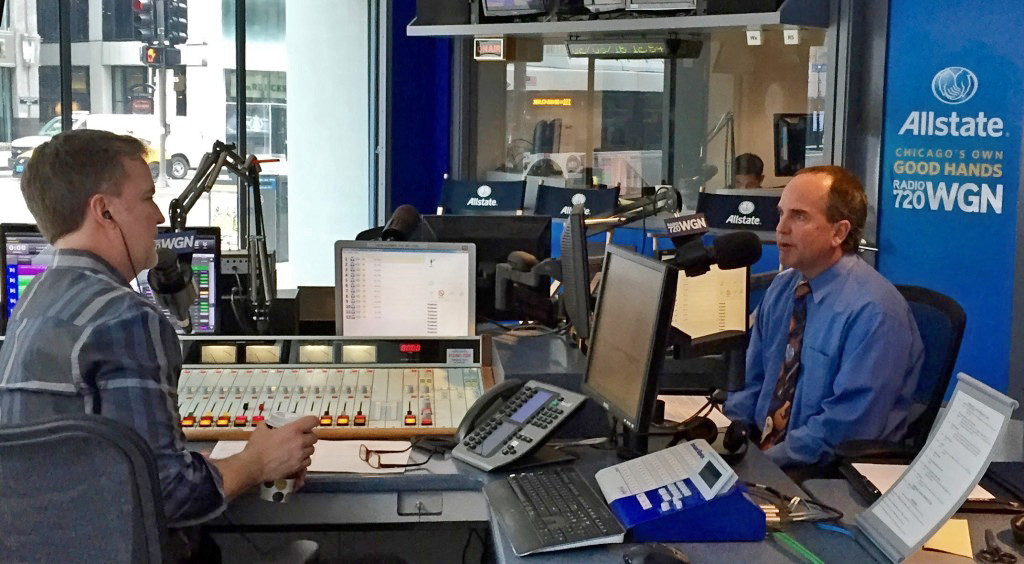 The NFL season is now officially over, and that means the kickoff of the 2016 real estate season is underway.  The photographers and image specialists at VHT Studios have noticed a big increase in requests for professional real estate photography, as realtors turn to us to help market and showcase their clients' homes.
WGN Radio's Wintrust Business Lunch host Steve Bertrand invited VHT Studios' CEO Brian Balduf to talk about trends and marketing conditions.
Listen to the full interview below.
Here are a few quick take-aways from the interview:
The day after the Super Bowl used to be the start of the home shopping season, because during football season, fans typically shunned house-hunting or hosting open houses. Thanks to the stunning photographs of homes available on the Internet, buyers can check out properties before stepping foot in an open house.
The digital age has made it easy for homebuyers to scope out their next home at their convenience. They can shop online 24/7, and they're likely to ignore any homes listed without quality photography.
A home is one of the most expensive things people will ever buy or sell. Marketing a home with one or two photographs in a brochure just won't do.
The nation's most successful Realtors® are using photography galleries, video, aerial photography and 3D tours to market their properties.
DIY photographers have a hard time competing with professional real estate photographers who are trained to capture your home in its best light. That's why the nation's largest brokers turn to VHT Studios, because of our photographers' expertise in presenting and marketing properties.
Increasingly, owners of a variety of businesses such as restaurants, hotels, health clubs, apartment buildings and hospitals are turning to stunning photography to affect, move and motivate consumers. If an establishment doesn't include stunning photographs on their web site, they risk being ignored by customers.
Finally, Steve asked Brian a question VHT professional photographers get all the time:  "Have you ever photographed homes that you just can't fix?" Yes, we have photographed some, shall we say, unique properties. And that's why we have a team of image specialists who can accentuate the positive! Check out some recent beauties in our Photograph of the Day Album on Facebook. And if you'd like to learn more, we're happy to talk.
Don't forget to follow us on Twitter, Facebook and Pinterest for more real estate tips and trends.
What did you think of the interview? Share your thoughts in the comments below!