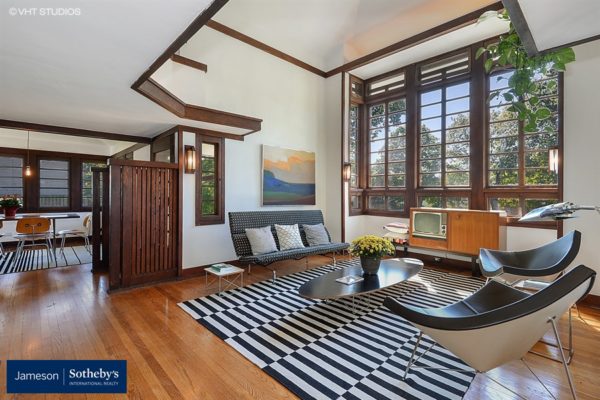 Built in 1928, the prairie-style home was designed by architect John Van Bergen, who worked with Frank Lloyd Wright. After being purchased by a developer in 2012, the historic Wilmette home was destined for demolition.
Restoration architect, Christopher Enck, recognized the home's value and decided to rescue it from destruction. He purchased the 1,588-square-foot house for only $10 with the intention of relocating it to a new lot.
The home was divided into three sections, placed on huge flatbed trucks, and slowly transported 2.2 miles down the road to a new lot in Evanston. The house sat in a grocery store parking lot for about five months before permanently moving to the new location.
"I think because of it being kind of an unconventional project, and not have a set procedure to follow, it took longer," Enck stated in a Chicago Tribune article. "Figuring out what kind of permits and prep work are needed involves so many people."
Enck said the costs associated with moving the house added up to about $85,000. After a successful journey to Evanston, Enck rehabbed the home and placed it on the market. Scroll down to see more of the house photographed by VHT's Laura Bennett.
The property is listed by Eileen Campbell with Jameson Sotheby's International Realty.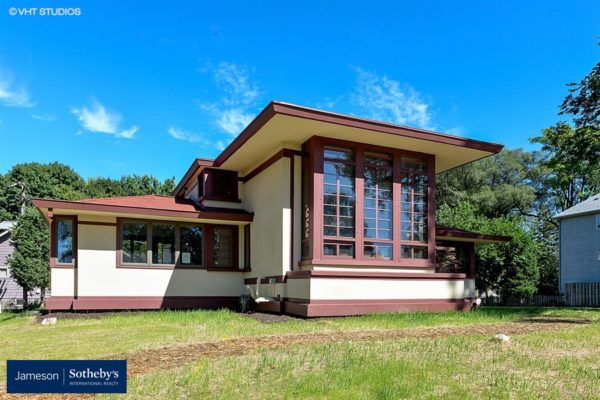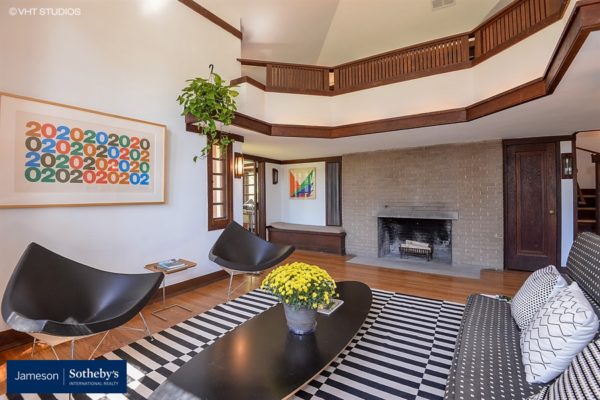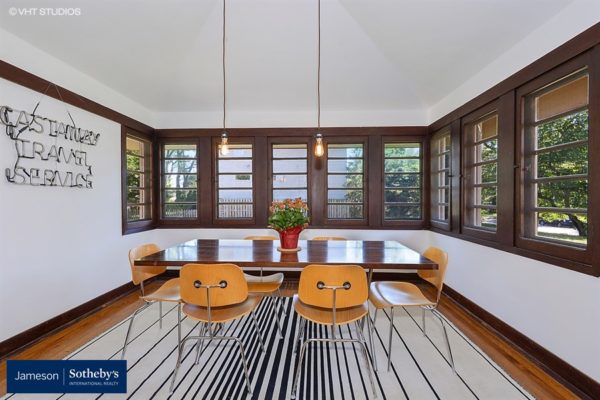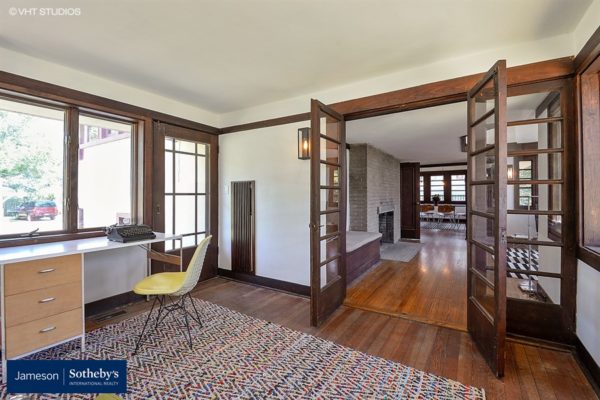 What do you think of this home's incredible journey? Share your thoughts in the comments below!