Food isn't just something we put in our stomachs, it's something attached to memories and often creates a sense of nostalgia. Whether it's the crepe you had in Paris on your study abroad trip, your neighbors from Germany who make sauerkraut on New Year's Eve, or simply that your mom made you mac and cheese when you were sick as a kid, all our meals come with memories. This one in particular comes with a sense of warmth and family nostalgia.
Here is a peek inside food photographer Grace Pritchett's memories. "My fondest moments relate to being with family, being with good people and creating good experiences. I put a lot of care into my food photography because everything reminds me of a memory from my family and I know that others have their own memories. My grandma had a tiny kitchen despite being a constant cook, so I would stay in the doorway as she and my mom maneuvered items out of the oven and onto the counter tops. I was too young to know what they were cooking but now whenever I smell certain ingredients I can instantly tie it back to her kitchen."
This week on Recipe Renovations we have a meal worth melting over (melted cheese that is). As mouthwatering as melted cheese is, there is nothing better that getting it from the cheese capital of the nation, Wisconsin. This kitchen photographed by VHT Studios' Kim S. in Mount Pleasant, Wisconsin is perfectly bright and simple so you and your family can see all those creamy details in this Creamy Baked Mac & Cheese.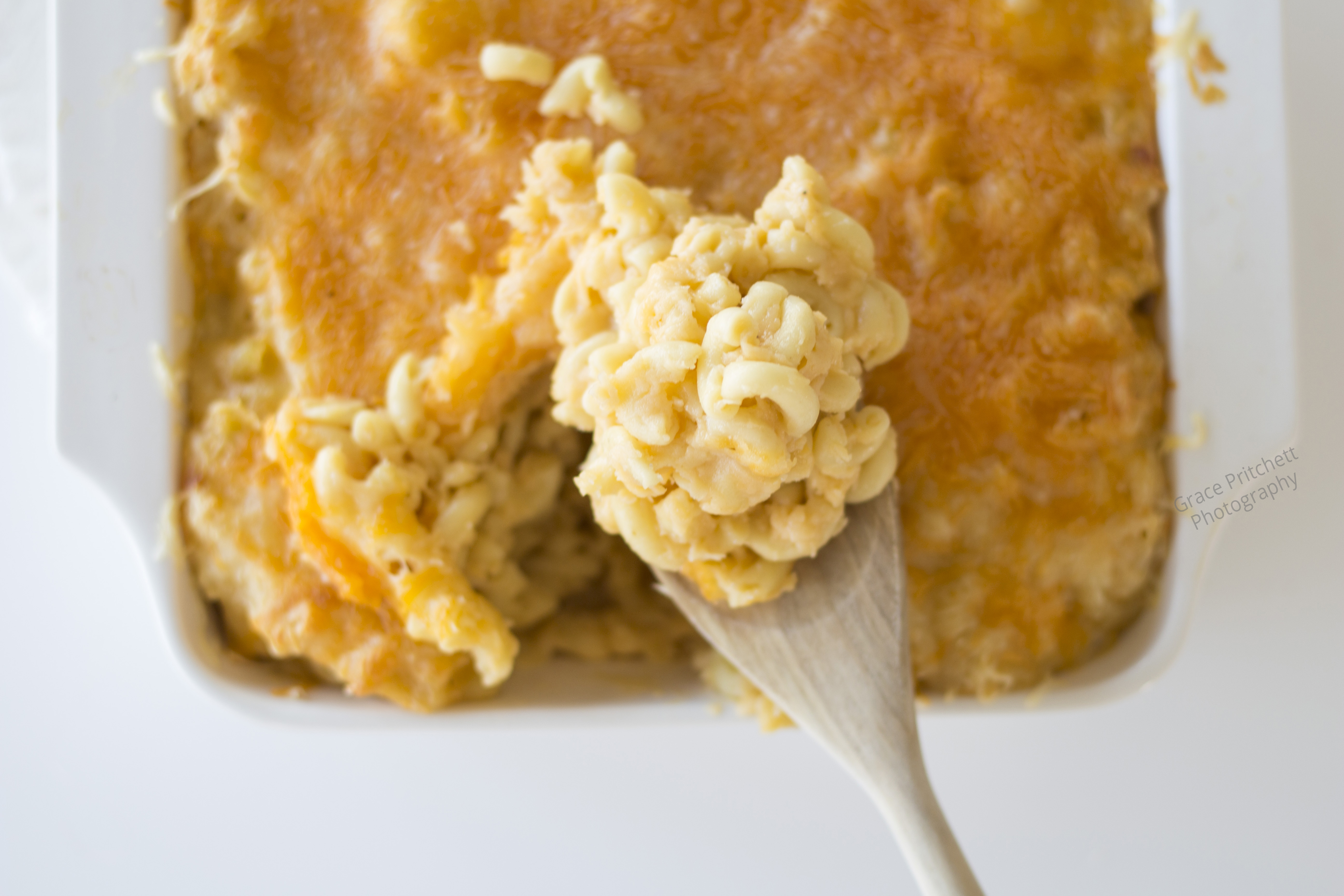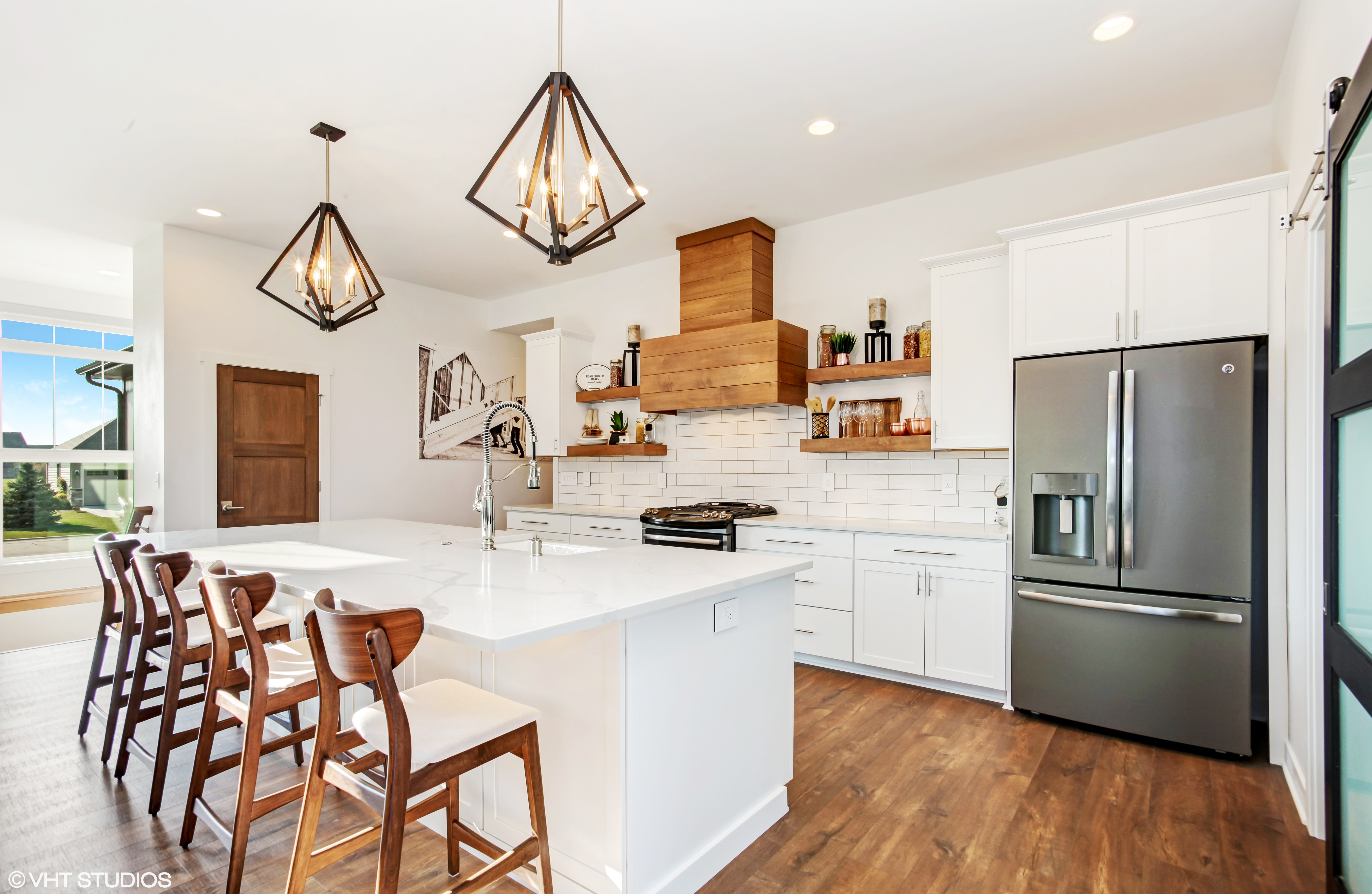 Ingredients
1 pound dry macaroni
¼ cup butter
1 ½ teaspoons garlic powder
¼ cup flour
1 tablespoon corn starch
3 cups milk, any kind
½ teaspoon salt
¼ teaspoon pepper
12 ounces cheddar cheese
4 ounces monterey jack cheese
Directions
1. Boil pasta in a pot of salted water according to box directions. Undercook by a few minutes. Strain and set aside.
2. Prepare your casserole dish with cooking spray or butter. Set aside. Preheat oven to 350 degrees.
3. Grate cheddar cheese and monterey cheese and place into a medium bowl. Split mixture into two bowls with ⅓ of the cheese in one and ⅔ of the cheese in the other.
4. Melt butter in a large pot over medium heat. Add garlic powder, flour and cornstarch. Whisk for two minutes until thickened slightly.
5. Reduce heat to medium low and gradually add milk, about ¼ at a time, whisking between each addition. Once all the milk is added, increase heat to medium so that the sauce will boil and thicken. Taste and add salt and pepper as needed.
6. Once thickened, remove from heat. Add ⅔ of the cheese mixture and stir until melted. Add cooked pasta and combine.
7. Pour mac & cheese into casserole dish. Sprinkled remaining ⅓ cheese mixture all over the top. Place in preheated oven to melt the cheese, 15-20 minutes.
8. Remove from oven and let cool for a couple minutes before serving.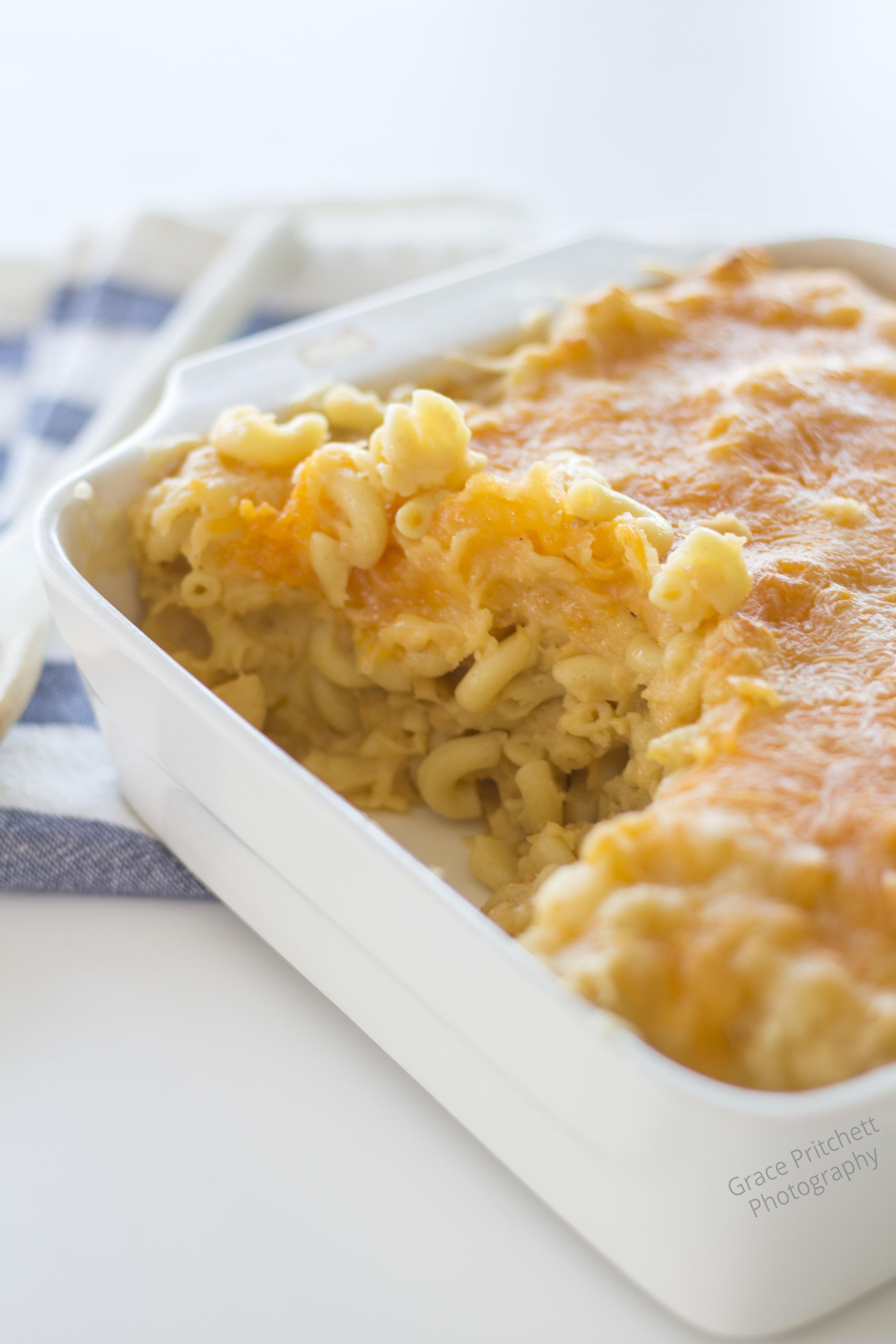 Try not to drool in the casserole dish while you're making this one. Stay tuned!