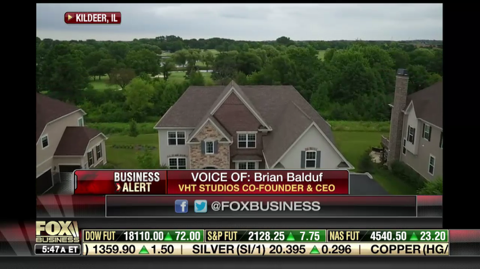 Selling a home near a lake or golf course? Drone photography and video are a huge trend right now in the real estate market and a great way to show buyers the area surrounding a property. Last week, Fox News aired a story demonstrating the use of drones in real estate. VHT Studios CEO, Brian Balduf and CAVU CEO, Dan Isaacson both were present to discuss the new technology.
Watch the full story on Fox News below.
Our team of expert pilot-photographers can create professional high-quality video and photography for any listing. To learn more about VHT Studios Drone Photography and Video Services, visit vht.com/drone.
What are your thoughts on agents using drone technology to help sell their listings? Share in the comments below!