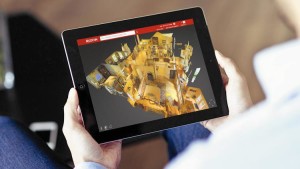 VHT CEO, Brian Balduf, recently shared his insights on 3-D technology and the ever-changing real estate industry in an article published by the Chicago Tribune.
3-D technology is predicted to become a major game-changer for the industry once real estate professionals, investors, and consumers realize its full potential and the endless possibilities that come with it. VHT Studios is honored to be one of the first companies offering this new technology to clients.
This addition of 3-D technology into VHT Studios' list of services felt like a natural progression. VHT Studios has already proven itself as a leader in the virtual real estate arena by offering virtual home tours and virtual staging for both residential and commercial properties.
This new technology will allow potential home buyers to freely navigate through a home, room-to-room and floor-to-floor, without moving anything more than a finger.
"There's definitely a recognition that now agents have to market directly to consumers," said Brian Balduf, VHT's CEO. "In the past, they were marketing to each other. The consumer expects stunning, striking visual photography and 3-D tours" he added.
CLICK HERE to read the full Chicago Tribune article.