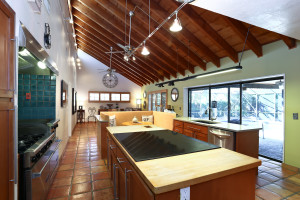 Florida real estate pro Heidi Cole's reputation is solid gold. Despite changes in the real estate industry over the years, Heidi continues to charge ahead as one of Florida's top agents.
"So much has changed in a short time. As recently as 2005, few believed that people would use the Internet to shop for homes," Heidi recalls. That's why high-quality photography and other modern marketing efforts are so important to her.
Heidi's passion in what she does is truly inspiring. She once helped sell a Frank Lloyd Wright-style home that was sitting on the market for far too long. When she was brought on to conjure attraction to the property, she focused on its unique features to attract the right homebuyer in no time. Although the features were dated, she knew the unique, architectural details were a "must see." Without hesitation, she called her VHT Studios™ real estate photographer to take shots of these remarkable details.
In 30 days, it sold.
Heidi shares 4 tips that help her sell a home fast: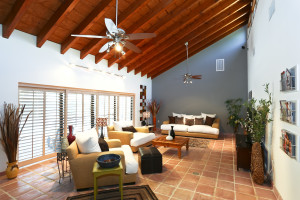 Tip #1: Use high-quality real estate photography.
Prior to real estate, Heidi was in marketing and public relations. It's no wonder visual marketing is so important to her, especially when most of her real estate success happens online.
Heidi automates her marketing efforts in every possible way. This includes teaming with VHT Studios to take high-quality photographs of her listings, just like she did to sell the Frank Lloyd Wright-style home. After Heidi and her VHT photographer completed the photo shoot, a VHT image specialist enhanced the photographs to make the beautiful photographs even more stunning. The photographs were delivered to Heidi on time without compromising quality. Working with VHT made the end result seem almost effortless.
"VHT has made it affordable and seamless, and the results speak for themselves," Heidi states.
Tip #2: Create a winning strategy.
With so many tools working for her, Heidi is constantly evaluating and tweaking her strategy.
"You just can't do things the way things 'were always done'," she says. "To be successful, you have to stay on top of how consumers are accessing information — something that is forever changing — and make sure you're perfectly poised to reach that audience."
Beyond real estate photography services, there's so many other ways to accelerate your strategy to sell. Heidi favors virtual tours, an additional service that VHT Studios offers. Virtual tours can be used across platforms from television to YouTube, and can be viewed on a mobile device.
Tip #3: Leverage social media.
If you're not social, you're falling behind. Heidi takes advantage of multiple social media platforms including Facebook, LinkedIn, and Pinterest. Not only does she post new listings, but she also keeps her audience in mind by posting content that is fun and enjoyable to read. On Pinterest, she likes to pin her favorite celebrity homes.
Being present online helps homebuyers find Heidi and her listings. It even gives her a chance to build trust with prospective buyers.
Tip #4: Write quality property descriptions.
Heidi takes her listings very seriously. When you combine beautiful images with well-written words, you create a formula for a listing that sells. She often sees MLS listings that lack relevant description details and considers this as a huge missed opportunity.
Heidi ensures that her property descriptions, across channels, are written well and full of thorough details. This is also a great SEO tactic and can help homebuyers find exactly what they're looking for when they type keywords into a search box.
Want to become a top real estate pro like Heidi Cole? Call VHT Studios at 1-800-790-8687 or visit VHTstudios.com to book a photography shoot today!
Heidi Cole is a Florida-based agent for The Corcoran Group with over twenty years of real estate experience. Call 561.351.6080 to get in touch with Heidi.
To stay up to date on the latest real estate tips and trends, make sure you follow VHT Studios on Facebook, Twitter and Linkedin!