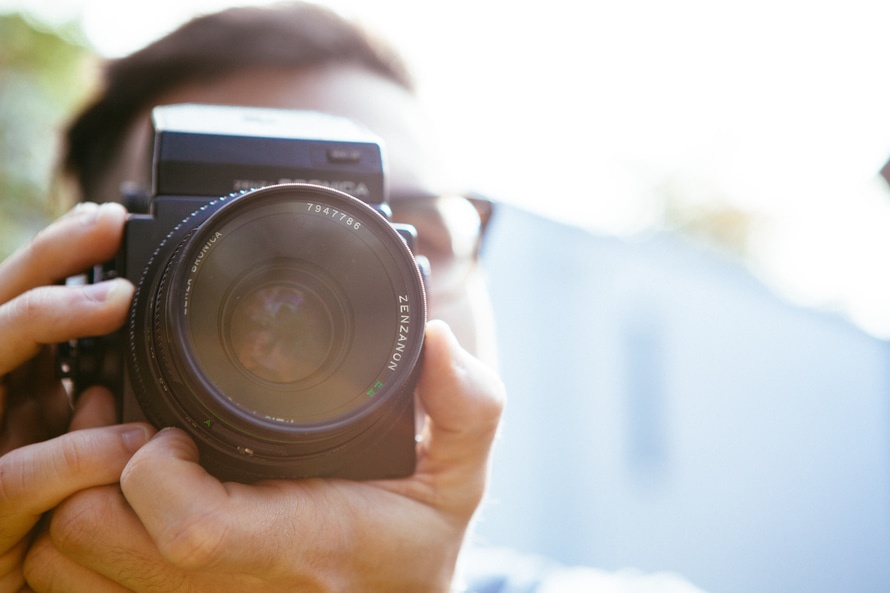 What makes a great, or even outstanding real estate photographer when it comes to technical skills and approach? Sifting through hundreds of portfolios every week, and hearing feedback from our clients across the country about our individual photographers we've been able to identify some characteristics and trends:
Authentic Relationships
Ours like most, is a "people business", and as such, we find the very best photographers know how to build and maintain relationships with their clients — right from the start. That old saying, "You don't get a second chance to make a first impression" was never truer.
The best photographers show a genuine interest in their clients and ask questions to learn more about their unique needs and business goals. They are avid listeners and when called on, they know the perfect way to provide suggestions. And they are reliable, always on time, dress professionally, and truly care about how they are benefiting the client. These super star photographers know they have to work to gain clients' trust, and they do all they can to let their expertise shine, while showing they care about the end result. After all, in the end, it's about capturing an awesome, stunning photograph that will show and sell the property better, faster and at a higher price.
The best photographers know how to build and maintain relationships with every client from the very beginning. They ask questions, they provide suggestions, they are reliable and truly care about how they are benefiting the client.
The best #realestate #photographers show a genuine interest in their clients
Click To Tweet
Leveling In Camera
There is a MAJOR difference between experienced and inexperienced architectural photographers: vertical lines. If they are not parallel to the edges of the frame (100% straight up and down), there's a lot of learning to do. Tilt-y verticals are an instant cue to our brains that something is "not right." Take the time to learn how to level your camera. Some photographers swear by special levels, or the on-screen grid display during live mode, or the bubble levels in their tripod. Whatever your method, make sure those lines are vertical throughout the image.
Multiple Exposure Method
Using bracketed exposures (sometimes called HDR) and combining them into one final image to achieve a higher dynamic range, contrast, and overall visual appeal is a huge step above a standard single exposure image. Sometimes lighting situations, big windows, or dark interiors simply call for a bracketed approach. We teach all VHT photographers this method and do all the editing for them in our studio, but there are many ways to edit the frames together on your own. The goal is to get a realistic, yet stunning effect that is sure to elevate a "meh" interior shot to a "wow"!
Fill Flash
Shooting in all natural light is great when you have a gorgeous, spacious, well-lit property, but to be completely realistic, that rarely happens. You need to know how to use your external flash (or multiple flashes triggered remotely) to fill in the areas of your composition that need illumination. Bouncing your flash off a white ceiling or wall can help spread out the light and avoid harsh shadows. As a professional, you should also know how to control the output of your flash and how it affects your final exposure.
White Balance
Unless you are someone who loves to edit in front of the computer all night, it is critical to learn how to get accurate (or as close as possible) white balance in camera. Learn to see light temperatures (warm vs. cool) and know how your flash will interact with the existing light. If you are shooting an interior with all incandescent bulbs for example, you will want to change your WB setting to incandescent or about 3200 Kelvin. You might also want to consider gelling your flash to match the color temperature of your flash to the existing lights so you can avoid an orange vs. blue conflict.
Going Above and Beyond for Clients
Whether through arriving at the appointment early with a cup of the client's favorite brew, spending additional time on site, if needed, or facilitating a speedy delivery, make sure your clients know they matter and you are doing all you can to make sure they are happy with your work. Here at VHT Studios, we focus on clients in many ways including quick turnaround times, customized distribution services to make their lives easier, and a team of editing, media distribution and technical support to make their jobs easier than ever.
We are dedicated to providing extensive training for our photographers to support these initiatives, and we can see the difference it makes! The impact has far-reaching and very positive implications. So whether you are working on your own or with a partner like VHT Studios, your professionalism, people skills, plus technical skills will make or break your reputation and define your own professional success.
About VHT Studios: Founded in 1998, VHT Studios is the leading full service provider of Visual Marketing Services specially designed for the Real Estate Industry and Businesses that are seeking photography of outdoor and interior spaces. VHT is proud to serve over 200,000 Real Estate Professionals nationwide with stunning photography, video property tours, visual marketing tools, high-end multi-media presentations, and expansive distribution services. To learn more, visit www.vht.com/careers. To apply to become part of our photographer network, submit an application at www.vht.com/photographernetwork.